'Not Disrespecting AD': Rasheed Wallace Feels Lakers Need LeBron James to Win the Championship
Published 05/11/2021, 12:30 PM EDT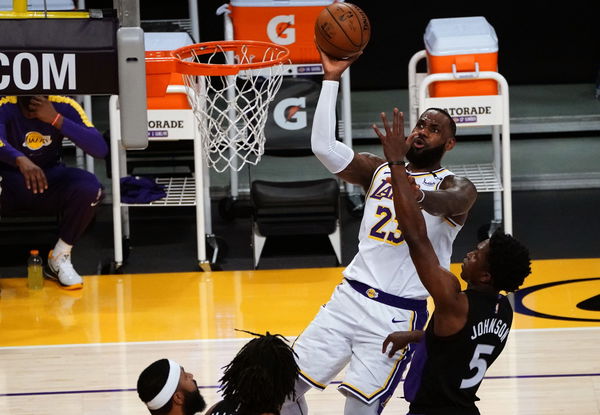 ---
---
Ever since the Los Angeles Lakers lost LeBron James to an ankle injury, things have not worked out well for the organization. They sit in seventh place in the Western Conference standings as the Warriors are behind their back. With a win-loss record of 38-30, the Lakers hope their superstar returns as soon as possible. His leadership qualities are invaluable to the team. Meanwhile, the former 2004 NBA champion, Rasheed Wallace, shared his thoughts on the Lakers' current situation.
ADVERTISEMENT
Article continues below this ad
During a podcast with Rachel Nichols on The Jump, he stressed the influence of LeBron James and his intangibles on the franchise.
ADVERTISEMENT
Article continues below this ad
The Lakers need LeBron James back
The four-time NBA All-Star underlined the importance of James' contributions to the franchise. In conclusion, the team needs LeBron. His offensive output for the season is as great as ever. Averaging over 25 points, 7.9 rebounds, and 7.8 assists, Bron has stepped up to the plate when needed. He has improved his three-point shooting while maintaining a good field goal percentage of 51.3.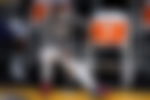 Anthony Davis has stepped up to the occasion, becoming the franchise's go-to man in the absence of James. Even though his niggling injuries hamper his progress, Davis has scored around 21.9 points per game, and averaging over eight rebounds. The former Pelican superstar has been key for the Lakers this season.
But the efficiency of LeBron is just off the charts. Rasheed Wallace reflected on how Bron was the most important player for the Lakers.
"LBJ is definitely the glue for that team. I'm not disrespecting AD (Anthony Davis), I think he's a great player, he definitely deserves all the accolades he's gotten, but they gonna definitely need LBJ if they want to go ahead and go back to back (champions)." said Wallace.
This just highlights the fact that LeBron James is their most important player. Wallace comments on how a 75 percent fit LeBron will help the franchise achieve a two-peat. Moreover, the assists total for the team has seen a decline as Bron is off the court.
ADVERTISEMENT
Article continues below this ad
Will the Los Angeles outfit make it to the Playoffs?
Despite being inconsistent in the entire season, we expect the Lakers to make the playoffs. None can match LeBron James and his passion for the game. Moreover, James is hoping to win his second consecutive championship with the Los Angeles outfit. It will be much better if he returns to the squad as soon as possible as the Lakers struggle without him.
ADVERTISEMENT
Article continues below this ad
Improving the offensive fluidity for the franchise while on the court, the team hopes that their bonafide star would take them out of their current slump.