'Not Fair': Charles Barkley Reflects on Russell Westbrook, James Harden, and Others' Criticism
Published 05/27/2021, 11:30 AM EDT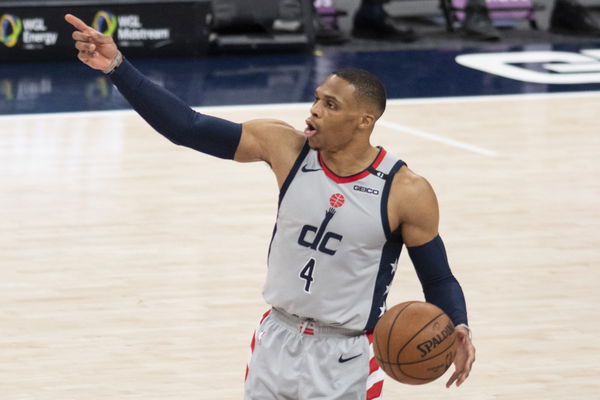 ---
---
If one was to talk about the players who have not won the NBA championship, the first name to come up would be that of Charles Barkley. The 1993 league MVP is one of the most underrated players the league has seen. Barkley was a scorer and a ferocious leader on the court. But the only issue was that he couldn't grab an NBA title. However, he still earned respect from all over the world. Considering this, he recently spoke about how Russell Westbrook deserves that respect too.
ADVERTISEMENT
Article continues below this ad
Charles Barkley's toast to Russell Westbrook
Barkley also spoke about how James Harden and Chris Paul not winning a championship should get in the way of being given the admiration they deserve. According to Barkley, the influence and the work ethic which these players have on the court is immense. He said:
ADVERTISEMENT
Article continues below this ad
"You know you talk about James Harden, you talk about Russ, CP who to me who is the best leader we got in the NBA, to tell those guys they aren't great players, they haven't won the championship, I think that's just not fair to those guys."
"If you don't admire and respect Russell Westbrook, there is something wrong with you… Like for a man to give maximum effort every single night, if you don't admire or respect that, something is wrong with you as a person," added Barkley.
It is an agreeable point, as the three players mentioned are some of the most talented players in the game. Apart from the performances they put on the court, they are vocal leaders in their team. Barkley spoke about how Russ was not getting the attention he deserved, and he may be right in saying so.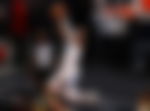 Russell Westbrook has 136 triple-doubles in 295 games in 4 of his last 5 seasons (46.1%%).

He has shot 43.5% from the floor in those seasons.

Russ is more likely to record a triple-double than he is to make a basket in that span 🤯 pic.twitter.com/WrUbtwyvNd

— StatMuse (@statmuse) May 9, 2021
To average triple-doubles the way Westbrook does is legendary. Despite that, the fans are critical of his performances and put forward the notion of him stat-padding in games. The Washington Wizards are down by two games in the series against Philadelphia which Russ will hope to turn around.
James Harden and CP3 are future Hall of Famers
Another player who has shared the limelight with Russ is James Harden. The Beard is currently averaging 24.6 points, 7.9 rebounds, and dishing out 10.8 assists per game with a PER rating of 24.5. Earlier in Houston, he had three seasons with 30 plus points making him the league's deadliest shooter. Even though there are criticisms about him looking to draw fouls, his step-back threes are a thing of beauty.
Although he has not won a championship, there are chances of him landing one this time around with the Brooklyn Nets. With Durant and Kyrie amongst the ranks, the Nets are a frightening opposition for any team right now.
ADVERTISEMENT
Article continues below this ad
Barkley also spoke about the enigmatic CP3. The Phoenix Suns and Los Angeles Lakers are contesting in a tight series as Chris Paul aims to win his first NBA title. Paul has been playing in this league for a long time, and his leadership qualities have come to the forefront during the regular season.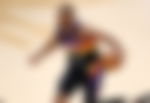 The desire to be the best is clear for everyone to see. This is an age where the greatness of players are judged on the basis of titles. But regardless of titles, these players have been consistently performing in the league for the past decade, and they demand respect.
ADVERTISEMENT
Article continues below this ad