'Not My Physically Gifted Athletes': NBA Trainer Tim Grover on the False Truth About Michael Jordan and Kobe Bryant
Published 05/21/2021, 11:30 AM EDT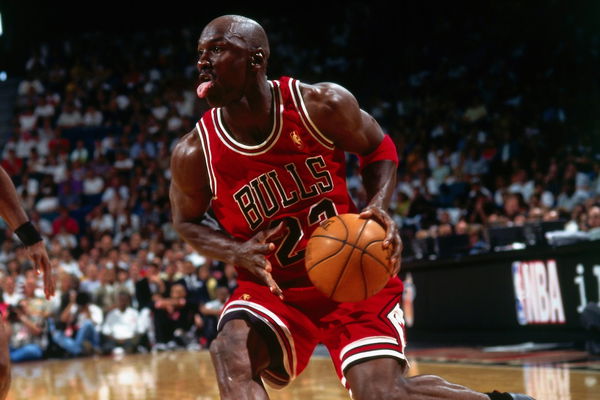 ---
---
Michael Jordan and Kobe Bryant were the most similar athletes in terms of hard work and determination. The work ethic that they followed was second to none. The commitment they produced during training, as well as on-court, was commendable. Jordan was a six-time NBA champion while Kobe won it five times. Coincidentally, both these players were trained by Tim Grover, and he often reflects on how hard these guys worked in training.
ADVERTISEMENT
Article continues below this ad
In a recent interview with Ed Mylett, he commented on how these players worked very hard to reach the level they had.
ADVERTISEMENT
Article continues below this ad
Tim Grover on MJ's work ethic
"They were by far not my physically gifted athletes. There were many who jumped higher than MJ, who ran faster, who had better footwork than Kobe. How many times people have come up to you said I'll do anything to get where you're at, right? When I first started with them, when I was starting numerous, so what time is the first workout, I'd say 3.30. I'll be like okay. It's 3.30 am, I wouldn't tell them am or pm, I'll tell them 3:30. "So myself, my staff were sitting at, waiting, because winning doesn't sleep and it doesn't understand why you do. So now that we come back and they roll in the gym about 3.30, like what are you doing here, like you said 3.30, and I said when does a new day start and they look at me and he goes no I said the new day starts at 12 midnight," said Tim.
Tim Grover reflected on how Michael Jordan and Kobe were not gifted like the other athletes he had. But, the determination to succeed was clear amongst these players as they wanted to be the best. Jordan hired Tim Grover to improve his core strength and his overall conditioning.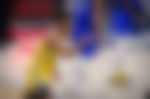 Why was Michael Jordan so good?
The commitment he had to be the best was quite incredible. Notably, Jordan focused on core workouts were two days a week while also practicing his basketball skills for 2 hours. As mentioned earlier, Jordan was skeptical about lifting weights because of how he feared it would change his game. However, he eventually did that for over 15 years. Doing the same thing, again and again, would be monotonous, but Michael Jordan aimed to be the greatest player ever.
ADVERTISEMENT
Article continues below this ad
Michael Jordan's determination is something that many people wished they had. We underrate the advantages of having core strength for the game of basketball. It is often useful when the player drives to the rim amidst all the contact. Michael had that ability to finish to the rim in a much more dominating fashion than other players.
The gritty determination he possessed was staggering. Even though his offensive skill set was second to none, his physical attributes were exemplary. The ability to finish with contact, or to make a dunk on an opposing big man, was unmatched. "His Airness" remains to be one of the most premier athletes in the league's history.
ADVERTISEMENT
Article continues below this ad