'Perfect Match': Why Former Lakers Champion James Worthy Approves Russell Westbrook's Addition to the Team
Published 09/08/2021, 10:29 AM EDT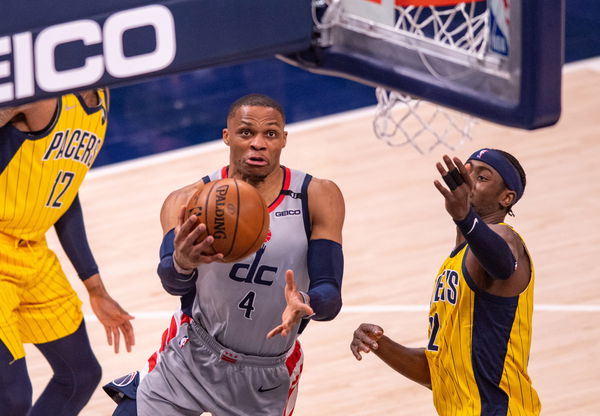 The LA city is more than excited to watch veteran guard Russell Westbrook wearing the purple-gold jersey. Superstars LeBron James and Anthony Davis have found their third partner to form a power-packed offense.
In the recent trading season, the Lakers were quite busy building a star team for the upcoming season. Westbrook signed a $44 million contract and also holds a player option worth over $47 million for next season. And that's the entry of the Lakers' starting point guard for the 2021-22 season.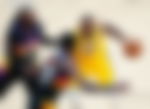 All-star Russell Westbrook is a huge welcome to Lakers, says James Worthy
ADVERTISEMENT
Article continues below this ad
In a recent conversation, former Lakers player James Worthy shared how elated he is with Russell Westbrook's arrival. The 3-time NBA champion says Westbbrook's suitable for teaming up with Bron and AD.
James told – "Russell Westbrook is a huge welcome to the Los Angeles Lakers. What we're gonna get with Russell is what LeBron has been needing for some time…Competitive player, been in the league long enough to know exactly where he is and what he needs to do…He's the perfect match for this team, his mentality is contagious. The way he plays every night. He doesn't take a minute off. He's gonna bring so much to the table."
ADVERTISEMENT
Article continues below this ad
Westbrook's pumped-up attire matches the Lakers roster in every aspect. The newly-formed Big 3 has expectations on their shoulder for the next season. Considering the injury-plagued last season, LA is hungry for a championship yet again. And this time, they have Westbrook onboard for that.
Westbrook and the Lakers are working towards a championship season
In his recent IG story, the former MVP was seen sweating out in his training session with his typical dunks on the run. Westbrook is getting all set and aiming for his career's first ring. The 32-YO is back in his hometown and that will make it quite welcoming for him in the Staples Center.
ADVERTISEMENT
Article continues below this ad
With Rajon Rondo and Dwight Howard leading the bench, the Lakers have formed a deep roster. Experienced, veteran, and dominating in nature, Frank Vogel is up for coaching a star-studded lineup. How well will Westbrook stick with the Lakers? Let us know in the comments.
WATCH THIS STORY: Russell Westbrook and Other Offseason Trades That Have Proved to Be a Blessing in Disguise