Phil Handy Describes How Kobe Bryant Mentored Kyrie Irving in His Early NBA Years
Published 06/18/2021, 4:30 PM EDT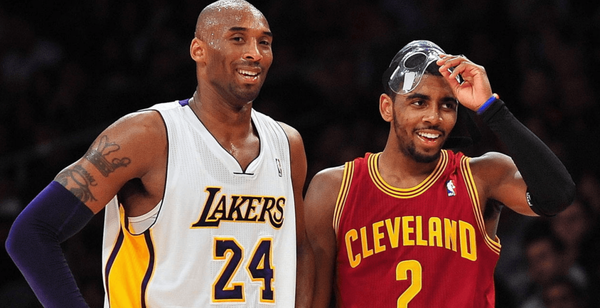 ---
---
Kobe Bryant has been an inspiring individual throughout his basketball career and to date, his legacy continues. Having been one of the most motivated NBA players in the league, his work style is revisited by many younger players. But, one player who had the opportunity to grow with the help of Mamba was Kyrie Irving.
ADVERTISEMENT
Article continues below this ad
Not many have been lucky to experience a one-on-one mentorship from Kobe. And Kyrie wasn't going to experience it either, if not for Phil Handy. Phil was an assistant coach for the Lakers and then shifted to the Cleveland Cavaliers in 2013. LeBron James wasn't part of the franchise back then and Kyrie was Cleveland's star-in-making.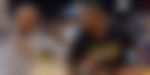 ADVERTISEMENT
Article continues below this ad
Phil was aware of Kyrie Irving's potential
Cleveland's coach, Byron Scott was recently fired and Kyrie wasn't happy with the decision. In such circumstances, Phil Handy joined the team as an assistant coach. According to Phil, Kyrie was quite 'slippery' during his initial months with Cleveland. He didn't pick up Phil's calls, and it was difficult to get to Kyrie in every sense.
Phil Handy has had an ecstatic career coaching top-class players like Kyrie Irving, Kobe Bryant, and LeBron James. Until now, he has three championships to his name from his coaching days. Being the talented coach he is, Phil realized Kyrie's capabilities and potential early on in Cleveland. He wanted to channelize them so he chose an apt guide for him in Kobe Bryant.
Phil talked about the incident in detail on the 'All the Smoke' podcast. "So, I just hit Kobe one day. I was like, 'Man, I need you to mentor this kid. I really need you to go and give him some energy.'"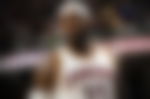 Kobe Bryant's touch helped Kyrie reach 'another level'
Kobe willingly took the job of getting to Kyrie and adding a finishing touch to his natural skill-set. On the other hand, Kyrie never hesitated since Kobe was his role model and inspiration. And from thereon Phil saw a 'mind shift' in Kyrie.
"Kobe really took him in," Phil further narrated. "And that changed his whole approach to the game, to just understand how to take care of his body. Off the court, be in the waiting room, taking care so that he isn't as injured as much, challenging him to understand what your work means for your game. And once he saw that, it was over. He just took it to a whole another level."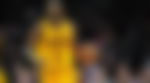 ADVERTISEMENT
Article continues below this ad
Well, Kyrie is one of the most talented point guards of his time. Who better than Kobe could understand that? The Cleveland star went on to average 20.8 points, 6.1 assists, and 3.6 rebounds during the 2013-14 season. He also became an All-Star starter for the first time along with that year's All-star MVP.
Since then, it's been a high road for Kyrie Irving. His skill set coupled with discipline is the ultimate package for one of the finest players. He is an NBA champion, 7-time NBA All-Star, and now part of the 50-40-90 club.
Kobe Bryant is truly an inspiration to Kyrie's outstanding NBA career!
ADVERTISEMENT
Article continues below this ad
WATCH THIS STORY: Kevin Durant-Kyrie Irving and Other Top Playoff Duos This Season