Phil Jackson's Comparison Between Michael Jordan and Shaquille O'Neal
Published 06/04/2021, 1:30 PM EDT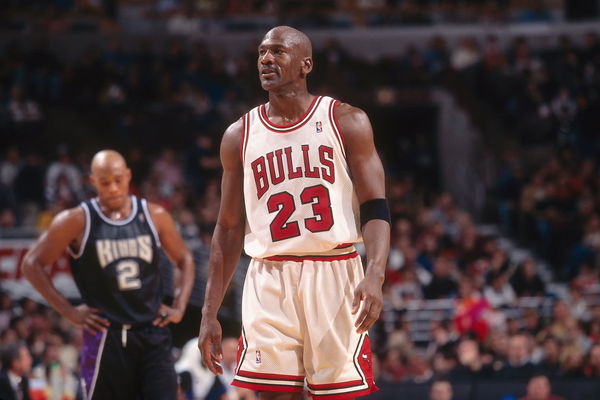 ---
---
The NBA has seen a lot of dominant players in the league's history. Be it LeBron James or Kobe Bryant, they have encapsulated the standards for generations to come. However, when we speak about pure dominance, Shaquille O'Neal and Michael Jordan are at the forefront. There are no players more dominating than them. MJ won six titles with the Chicago Bulls, while Shaq won three titles with the Los Angeles Lakers.
ADVERTISEMENT
Article continues below this ad
Former NBA head coach Phil Jackson reflected on Shaq and Jordan in an interview, where he spoke about how he thought the duo to be the best.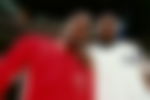 Phil Jackson draws comparisons between Shaq and Michael Jordan
ADVERTISEMENT
Article continues below this ad
In a recent interview, Phil Jackson shared his opinion on how these two players were dominant.
"The reality is, Shaq is so dominant you always have an over-match- you can always draw a double team, you can almost always get a shot for somebody because he's got a double team.
"The drawback about that is if he's got to have the ball put in his hand, whereas Michael can get it and take it 90 feet and develop something from within that aspect of bringing it up the court and finding an operating space.
"They're both great," Jackson summed up.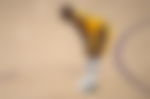 Who was better: MJ or Shaq?
Even though Michael Jordan is the greatest of all time, Shaq was also one of the best in the league. During his time with the Lakers, Shaq won three titles under Jackson. Kobe Bryant and O'Neal ruled the court as they swept away every team that stood in their way.
Shaq was arguably the most dominant center of all time. He averaged 25 plus points for a decade from 1993 to 2003. That is incredible. The commitment he showed on the court was legendary. What's more impressive is that he managed 3 plus blocks per game from 1999 to 2003 with the Lakers.
ADVERTISEMENT
Article continues below this ad On the other hand, Jordan changed the whole complexion of the league with his incredible performances, drives to the rims, and his legendary intangibles. The ability to finish at the rim with contact and being deadly with the mid-range shots is impeccable. Few players in the NBA could match Jordan's performances on the court.
Phil Jackson is blessed to have coached so many talented players in the league. Kobe Bryant is one name that comes to our mind when we talk about the players he has coached. The caliber of his players remains unmatched, even today.
ADVERTISEMENT
Article continues below this ad
WATCH THIS STORY- Moments when LeBron James legacy was on the line but he fought back