Popular American Actor Recalls Intriguing Michael Jordan Story
Published 10/07/2021, 2:30 PM EDT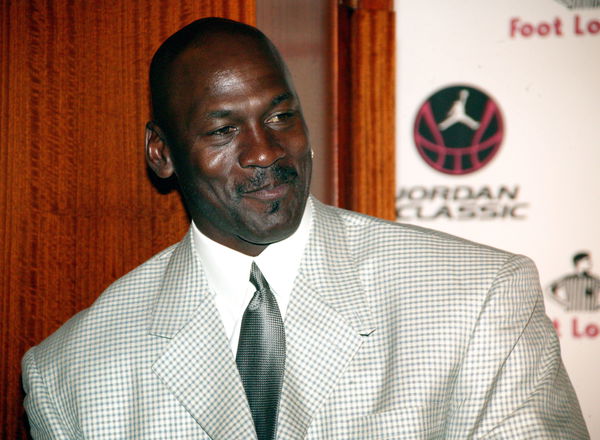 ---
---
Being associated with Michael Jordan is an honor in itself. But, wearing clothing from his starry wardrobe is a rare coincidence that happened for famous comedian actor Eric Wareheim. To wear a blazer previously worn by the 6-time NBA champion is a moment to cherish.
ADVERTISEMENT
Article continues below this ad
Eric Wareheim is one part of the famous comedy duo, Tim & Eric, along with Tim Heidecker. A few years back, Eric got his interest in a food career and he's releasing his new cookbook named 'FOODHEIM: A Culinary Adventure'.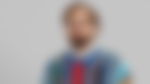 ADVERTISEMENT
Article continues below this ad
Eric Wareheim has an interesting anecdote to share
While talking about his new adventures in the food industry on Jimmy Kimmel's show, Eric reminisced about the time he borrowed Michael Jordan's blazer to enter a Michelin star restaurant in Chicago. It was also the time he decided to kick start his food career while sitting in restaurant Alinea.
As per the dress code guidelines, Michelin star restaurants require visitors to wear formals while entering the place. And that day, Eric didn't have a blazer to get in, so he asked a receptionist for one. Well, he was in awe of what he got in return.
Eric narrated this incident to Kimmel – "I asked the receptionist, I was like, 'Do you guys happen to have a blazer I can borrow?' And she's like you're not gonna believe me but Michael Jordan did a photoshoot here a year ago and we have that blazer. We could lend it to you, if you promise to give it back. And I was like, 'Are you kidding me? (smiles). Yes!"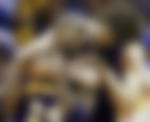 ADVERTISEMENT
Article continues below this ad
'Wearing Michael Jordan's blazer felt like superman'
Jordan's silk blazer was a tempting piece of clothing with shoulder pads on. That's a fancy replacement for Eric, who is the same height as the NBA legend. Eric told – "I put that blazer on and I felt like superman."
Watch This Story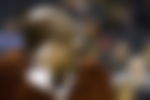 Michael Jordan, the former Bulls star, had a legacy in place with 6 Finals MVP, 5 regular-season MVP, and 14 All-Star Appearances. He dominated the 90s era of basketball alongside his partner, Scottie Pippen. Chicago city feels honored to have birthed such an icon in their city.
ADVERTISEMENT
Article continues below this ad
WACTH THIS STORY: Secrets About Joel Embiid You Must Know