'Really Annoying Habit': Charles Barkley Discusses an Interesting Gambling Story With Michael Jordan
Published 05/15/2021, 5:58 AM EDT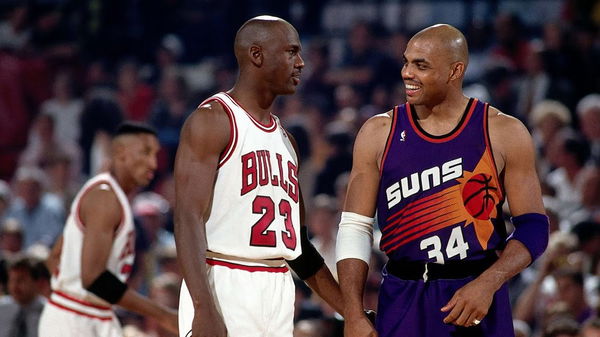 ---
---
The competitive spirit of Michael Jordan was there for everyone to see. He is arguably the best player in the game's history because his determination was second to none. The ability to pick himself up and hone his skills day in day out made him stand out from the rest.
ADVERTISEMENT
Article continues below this ad
Michael had been competitive in whatever sport he picked up, even baseball. He loved to gamble and play golf. Notably, Charles Barkley mentioned how they had gambled on the Dream Team's flight to Barcelona for the Olympics. Players like Magic Johnson and Scottie Pippen joined in too. However, Michael stood out from the rest.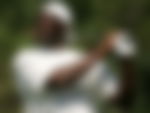 Charles Barkley on MJ's competitiveness
ADVERTISEMENT
Article continues below this ad
In a recent podcast, Barkley shared some memories of how the US Olympic Basketball team bonded together on their flight trips. The sheer competitive nature of Michael's persona was on the table for everyone to see.
"The worst plane trip was when we was flying to Barcelona. On a 8 to 10 hour flight you could lose a house. Land the plane! Land the plane!
Michael has got this really annoying habit- he always tried to just keep raising and bidding cause he has got the most money. He was always trying to buy the pot. He didn't realize the rest of us have money too. We don't have his type of money. Magic does. Me and Scottie were the paupers on the table," said Charles.
Michael hated to lose because he was a born winner. Furthermore, gambling trips to Las Vegas became customary. Though media did not waste time scrutinizing his off-the-court antics, Michael always stated that he gambled because he loved it.
Even though the media scrutinized him for his addiction, it never leads to poor performances on the court.
Michael Jordan did not let gambling come in way of his work
ADVERTISEMENT
Article continues below this ad
Barkley mentioned once how Jordan bet 300k for a single golf shot. However, despite his love for gambling, his steely resolve and gritty determination never faded away.
There are few clips which came out of the famous TV show "The Last Dance," which showcases the life of Michael Jordan. Likewise, it gave us a treat on how competitive Jordan, and how he wanted to win at all costs.
ADVERTISEMENT
Article continues below this ad
The sheer desire to be the best in everything he did was what made him great. Inasmuch, Jordan's legendary performances on the court downplayed his antics outside the basketball court.