Reggie Miller Confesses NBA Legend Could Have Killed Fan on Court in Netflix Documentary 'Untold: Malice at the Palace'
Published 08/12/2021, 12:11 AM EDT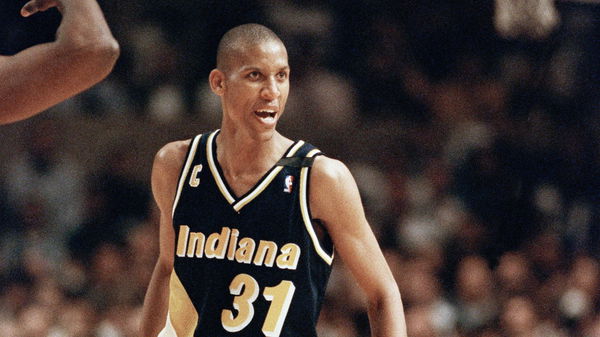 ---
---
No other brawl in the NBA was as scary as the 'Malice at the Palace'. During a game between the Detroit Pistons and Indiana Pacers, a huge brawl erupted when Ben Wallace shoved Ron Artest right in the face. Moreover, it escalated to a point that fans started getting involved in the scuffle.
ADVERTISEMENT
Article continues below this ad
Many of them were left injured and shocked in an ugly turn of events. Former NBA player and Pacers legend, Reggie Miller, recollected the day when the whole complexion of the league changed.
Miller notably did not play the game after an injury, but remembers the incidents that happened. Despite the NBA having strict laws and regulations, November 19th, 2004, was a dark day for the NBA.
ADVERTISEMENT
Article continues below this ad
Reggie Miller on Jermaine O'Neal's punch
During the brawl, one noticeable moment came when former Pacers legend, Jermaine O'Neal, punched a fan right on his face. Reggie Miller described the dangerous punch, which may have proved fatal. In the Netflix documentary 'Untold', Miller revealed:
"He slipped. Thank God. It was the best miss of Jermaine's career. Cause if Jermaine would have connected on that punch, that fan would have been dead."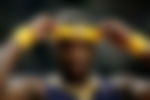 The sheer force of that punch cannot be mistaken. However, the video showed that the fan tried to defuse the situation rather than add a spark to it. Despite his efforts, Jermaine O'Neal mistook his intentions and landed a heavy blow on the face.
Luckily, O'Neal couldn't come up with a proper contact, which proved to be a blessing in disguise for the fan. The power forward came rushing in, but slipped at the last moment.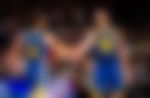 The darkest days in NBA history
ADVERTISEMENT
Article continues below this ad
Officials and coaches looked puzzled at the turn of events. It all started when a fan named John Green threw a cup on Ron Artest's face. A guy who is usually hot under the collar, Artest rushed to the stands to retaliate. Despite the numerous announcements from the arena announcer, nobody could foresee the events which took place that day. The Pistons and Pacers had a shameful day.
Children and other fans looked shocked at the moment they witnessed. However, the league announced massive penalties and bans for most of the players involved in the brawl.
ADVERTISEMENT
Article continues below this ad
The league adopted new rules and regulations for fans in attendance. Miller described it as one of the most dreadful days in NBA history. How well do you remember the incident?
WATCH THIS STORY- LeBron James vs Kevin Durant Duel in the 2017 NBA Finals: Golden State Warriors vs Cleveland Cavaliers