REPORTS: Knicks Plan to Move Kemba Walker and Evan Fournier in a Massive Roster Overhaul
Published 01/28/2022, 9:00 AM EST

Follow Us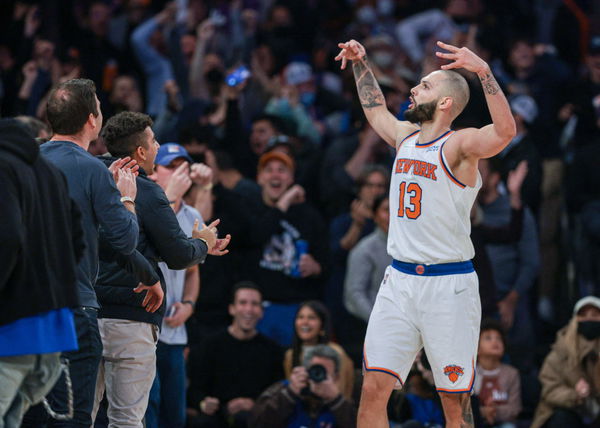 The New York Knicks have not had an enjoyable season so far. Having won just a single game in their last 6 matches, they sit 11th in the East with a 23-26 record. Though not completely out of playoff contention, the Knicks will look to make some roster changes prior to the upcoming trade deadline in order to achieve their post-season aspirations.
With things not going according to plan, and the team barely managing to stay afloat, reports have emerged revealing a possible trade involving their veteran players like Kemba Walker and Evan Fournier.
ADVERTISEMENT
Article continues below this ad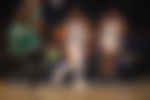 WATCH THIS STORY: Kobe Bryants Biggest Soccer Affiliations
Details on Knicks' Possible Trade
ESPN's Senior NBA Reporter – Brian Windhorst, revealed details on the possible Knicks trade involving their veterans. The details showed that the Knicks plan to offload their vets in order to increase the rotation minutes for their newly acquired player, Cam Reddish.
Per Windy:
"In conversations this week with teams, the Knicks have expressed a willingness to trade some of their veterans" – including Kemba, Fournier and Alec Burks… as NY wants to clear a rotation spot for Cam Reddish pic.twitter.com/Fqkc3NwH47

— Tommy Beer (@TommyBeer) January 28, 2022
"In conversations this week with teams, the Knicks have expressed a willingness to trade some of their veteran players. That includes Kemba Walker, Evan Fournier, Alec Burks, guys like this. And there's a reason for it," said Windhorst.
"They traded for Cam Reddish 2 weeks ago, and he is not getting minutes in the rotation from Tom Thibodeau. And Derrick Rose is expected to come back from injury very soon here. It's just too crowded and they're not playing well with what they have, so they're willing to change that mix and they've related that," he explained.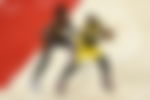 Furthermore, Windhorst revealed that Cam Reddish has only played 15 minutes for the Knicks so far, most of which was in garbage time against the Miami Heat. He added that the franchise would like to see Reddish with a bigger role since they made the trade with the Hawks to acquire him.
Cam Reddish and the Knicks' Vets
As of this season, both Kemba Walker and Evan Fournier have been the 3rd and 4th best scorers for the Knicks, respectively. Furthermore, Fournier has had some big impactful performances this season with one 40 point game and two 30 point games. Added to this, the Knicks have won 6 out of 9 games whenever Fournier has dropped at least 20 points.
Kemba's scoring average is also not so far behind that of Fournier. The point guard has a season-high of 44 points as well as a triple-double. Additionally, Alec Burks contributes to the Knicks' defense by averaging the highest number of steals for the team. On the other hand, Cam Reddish has age on his hands as compared to the vets.
He is also a decent scorer averaging nearly 12 points among all the games he has played this season – this includes games for the Hawks as well.
ADVERTISEMENT
Article continues below this ad

Trading the vets will not only clear up cap space but could also bring in draft picks or young players who have a high ceiling. Furthermore, giving Reddish more minutes will allow the franchise to see his true potential.
On the flip side, this trade doesn't guarantee any hope for a post-season this year unless it is known what the Knicks might receive in return. Apart from just increasing Reddish's minutes, the franchise would also want to put some solid pieces alongside their stars – Julius Randle and RJ Barrett.
ADVERTISEMENT
Article continues below this ad
Only time will tell the tale of the Knicks this season.