REPORTS: New York Knicks Ready to Tear Down Roster With Every Star Available for Trade
Published 02/10/2022, 12:34 AM EST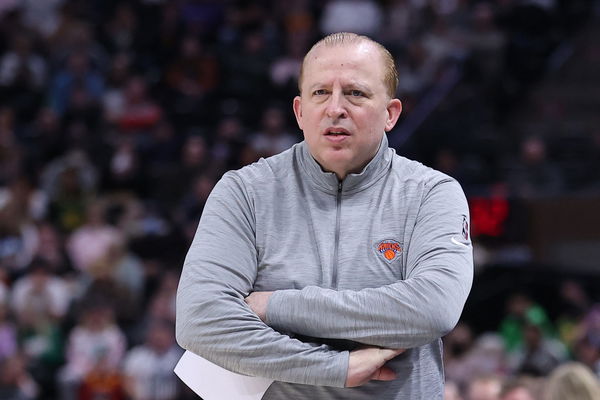 The New York Knicks have been struggling to win since the starting of this season. New reports have made it clear that the Knicks are open to trading anyone and everyone. They have not protected anyone from the sale. The Knicks are at a point where they are willing to let go of anyone to restructure the franchise.
The Knicks have made the entire roster available for sale, per @NYPost_Berman

"Word around the league since preseason has been the team's brass is not on the same page, that there are too many cooks in the kitchen with Rose, William Wesley, Scott Perry and Thibodeau." pic.twitter.com/SKJdTs3oxi

— NBA Central (@TheNBACentral) February 10, 2022
ADVERTISEMENT
Article continues below this ad
The Knicks are currently number 12 in the Eastern Conference with a record of 24-31. They have lost the last 8 of their 10 games. The Knicks have no chance of making the playoffs this season. All their players have been inconsistent with their performances.
Julius Randle, the face of the franchise, is only averaging 19.1 points but 3.5 turnovers. RJ Barrett has stepped up his game and is managing 18 points per game. However, he is not a leader yet and his individual performances are not helping the team win yet.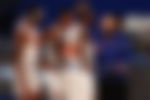 Derrick Rose and Evan Fournier do their roles on the team. However, in the end, the team looks to Julius Randle to take control and lead them to victory.
Why would the New York Knicks resort to such a move?
The Knicks' current season has been extremely disappointing. The same squad they have this season, did wonders last season. In the 2020-21 season, the Knicks had a record of 41-31. They made the playoffs comfortably with a number 4 seed in the Eastern Conference.
WATCH THIS STORY: Odell Beckham Jr Reveals He Almost Signed With Patriots and Saints Before Arriving at LA Rams
However, the team choked in the playoffs and was eliminated. After their performance last season, there were a lot of expectations from the Knicks for the current season. The franchise had huge expectations from Randle. They believed that he would lead the Knicks to another playoff run.
ADVERTISEMENT
Article continues below this ad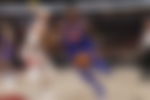 The Knicks seem to have realized that they are not going to make the playoffs this season. Whether they make moves right now or after the season is the same thing for them. They have decided to completely restructure their team. Players like Julius Randle, Derrick Rose, RJ Barrett, Evan Fournier, and Kemba Walker will generate a lot of interest.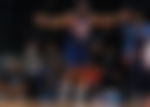 ADVERTISEMENT
Article continues below this ad
Knicks could potentially get all these players traded to different teams for young talent. They could develop their team around those young players in the next 5 to 10 years. However, this is a long process and requires the utmost patience.
Do you think the Knicks are correct in making every player open to trade? Let us know.