Richard Jefferson Defends LeBron James With Perfect Michael Jordan Example After Recent Criticism
Published 06/12/2021, 12:54 PM EDT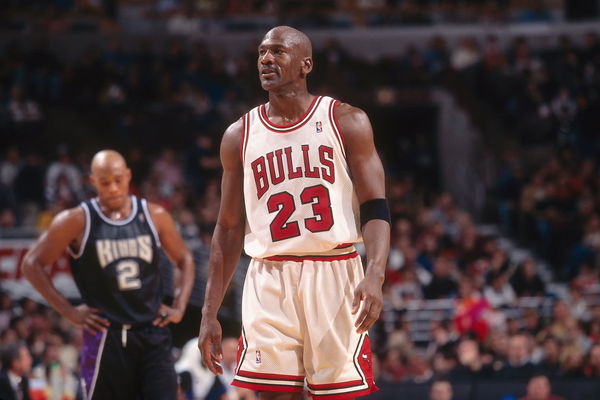 ---
---
The Chicago Bulls franchise will forever be indebted to Michael Jordan for putting them on the map. Jordan was a six-time NBA champion while being a five-time regular season MVP. There were no players who could match Michael Jordan for the basketball skill set he displayed on the court.
ADVERTISEMENT
Article continues below this ad
Recently, when Jokic won the MVP award, some star players like James and Curry did not congratulate him and a fan took to Twitter to voice his opinion. In addition, Richard Jefferson replied on the thread about Michael Jordan applauding Barkley and Malone.
The post stated how Jordan would always give praise to his competitors. However, Jordan might have played some mind-games over there.
ADVERTISEMENT
Article continues below this ad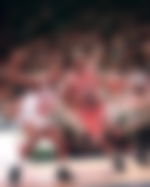 Michael Jordan was a born winner
The Twitter thread was trending for some time as the post made insight into how fans perceived players.
I remember that time MJ congratulated Barkley and Malone. 🙄 Or as we've seen so famously DID HE TAKE IT PERSONAL. Your expectations of them is not their business.

— Richard Jefferson (@Rjeff24) June 10, 2021
The Last Dance showcased Michael Jordan's life in a nutshell. Born-winner, determination, unfazed with the opposition defense, and a passion for the game were some of his intangibles. Every time he had a beef with an opponent player, Jordan would channelize that into putting up some incredible performances on the court. However, his humility is there for people to see while he took the time to applaud his opponent.
Barkley and Malone won the MVP awards as the post dangles between MJ's will to win and his lighter side.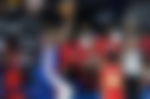 Jordan was a five-time MVP
It is notable to know that Jordan won five NBA regular season MVP awards. Likewise, he was also a six-time finals MVP along with his six titles. But Jordan was more than that.
Even though he was hard on his teammates all the time, MJ had focused on the commitment to win basketball games, and strived to improve his teammates with his personal advice. Jordan is an incredible fighter on the court while being a nasty competitor off it. During his Bulls career, he averaged 31.5 points, 6.3 rebounds, and 5.4 assists per game. Apart from that unbeatable offense, his defensive side of the game was remarkable, averaging over 2.5 steals per game. Some of his shots during the clutch moments were legendary. With Scottie Pippen alongside him, Jordan's Bulls were unbeatable smashing records all the time.
ADVERTISEMENT
Article continues below this ad
Giving a toast to Barkley and Malone would have shown us his lighter side. But it is obvious to see that Michael took it personally. We know what happens when that happens. Jordan was a monster on the court while being mentally strong inside. There will not be a player who will have the influence he had on the game of basketball.
ADVERTISEMENT
Article continues below this ad
WATCH THIS STORY- Michael Jordan's Rare Heated Moments with Reggie Miller, Danny Ainge, and Others
Trending Stories