'Seeing Everything Before It Happens': Kevin Durant Has High Praise for Luka Doncic
Published 05/09/2021, 12:22 PM EDT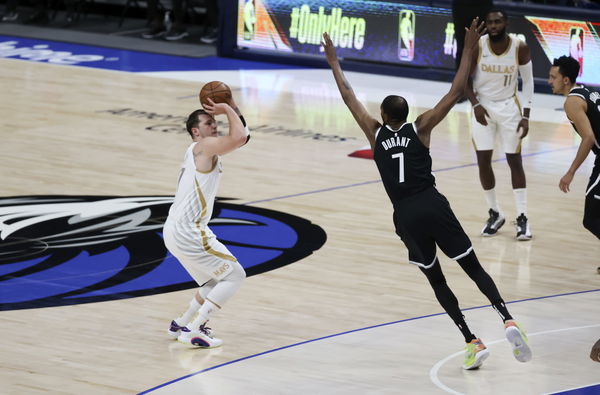 ---
---
Ever since Dirk Nowitzki retired, the Dallas Mavericks have been on the hunt for an able successor to his throne. Enter Luka Doncic. Born in Ljubljana, the Slovenian entered the NBA draft in 2018 as the Mavericks snapped him up. The influential guard has become indispensable to the Dallas outfit. Aesthetically a treat to watch, Doncic has produced staggering numbers this season.
ADVERTISEMENT
Article continues below this ad
Last season in the playoffs, the Clippers fell victim to his infamous step-back three in overtime as he netted the game-winning shot.
ADVERTISEMENT
Article continues below this ad
The former Rookie of the Year continues to impress fans and pundits all around the world, as he posted a triple-double in that game against the Clippers. He completed the game with 43 points, 17 rebounds, and 13 assists.
ESPN's Stephen A. Smith recently compared him to the Celtics legend, Larry Bird, for his shooting prowess. Despite the step-back three-pointer taking a lot of effort to execute, Luka has mastered this art to perfection.
Kevin Durant had some interesting remarks on Luka Doncic
Kevin Durant, who is leading the Brooklyn Nets towards their first NBA championship, laid praise on Luka Doncic in his recent podcast, The ETCs with Kevin Durant.
"He's just smooth out there. He's seeing everything before it even happens. He can dictate every pass that he wants. He's got a nice pace.
"He can get you up in the air because everybody is pressing him. He might get a foul on one play—boom, you loosened up now. He gets into the paint, pump-fakes you, you jump, pump-fakes you again because he's moving so slow, one leg fade. His pace is so incredible to me. …
"He's deceptively quick too. He'll get around you fast, he'll slip around you fast for a layup, then slow down. That's how he gets a lot of fouls too. He'll act like he doesn't have any athleticism."
With a player efficiency rate of 25.6, Mavericks are comfortable in Doncic's hands as the player is steamrolling them into the playoffs. Despite missing Kristaps Porzingis through injury for most of the season, Doncic has stepped up to be the leader of the franchise, winning games single handedly. Although his technical fouls are a much talked about subject in the NBA, we can't deny the fact that he needs to play every game for the Mavericks to reach the playoffs.
ADVERTISEMENT
Article continues below this ad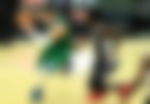 Mavericks can't afford to lose Doncic
Despite Porzingis playing only 40 games this season as he looks to recover from his knee injury, Doncic has taken over the mettle in guiding the Mavericks to the playoffs. He became the fourth-youngest player to reach 5000 points after his performance against the Cleveland Cavaliers on Friday.
ADVERTISEMENT
Article continues below this ad
Although he is 22, the sky is the limit for this generational talent who is setting the league on fire. Luka Doncic is a perfect fit for Dallas's ambition of replacing the great Dirk Nowitzki.