'Simmons Is a Perfect Fit': Minnesota Timberwolves Eager to Land 76ers Star Ben Simmons
Published 09/29/2021, 12:32 PM EDT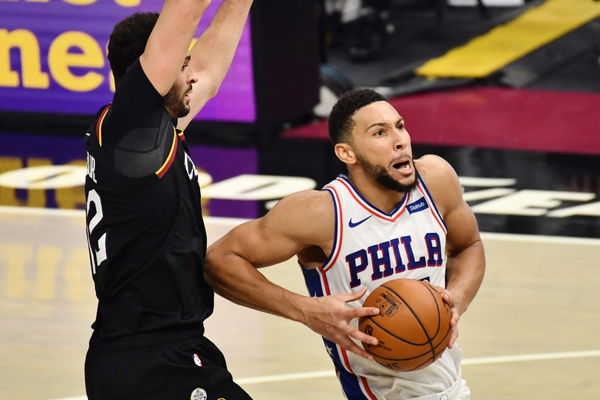 ---
---
As days go forward, there seems to be no end to the Ben Simmons trade rumors. Since Simmons decided to leave the Philadelphia 76ers, there are a host of teams that are looking to sign him.
ADVERTISEMENT
Article continues below this ad
And In spite of Doc Rivers, and other players making a last-ditch effort to sign him up, the point guard is not staying in Philly. Moreover, players like Joel Embiid have even attempted to change the player's stance on the situation, but it is a no-go.
Now, according to the latest news, the Minnesota Timberwolves are the team who seem to be the favorites to sign the player.
ADVERTISEMENT
Article continues below this ad
Is Ben Simmons heading to Minnesota?
As Simmons has not shown up for training or media day, it proves that his mind is set on leaving. Hence, the Timberwolves with new president Sanchin Gupta are looking to sign him and strengthen the team. Recently, Jon Krawczynski of The Athletic talked about this in his podcast.
"I do think that overall, just the organization's position is that Ben Simmons is a perfect fit for their roster for what they need and what Ben Simmons needs from a team around him. So I do think that they are going to continue to pursue Ben Simmons aggressively," said Krawczynski.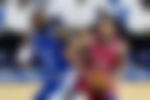 After former president Gersson Rosas left the franchise, they are now the favorites to land the superstar from Philly. And if they get it done, the Timberwolves will have a roster that may cause problems to many sides.
A deal is on the cards
Now, the next question that arises is whether the Timberwolves would part with Karl-Anthony Towns, D'Angelo Russell, or Anthony Edwards. Earlier, there were instances where they refused to make a deal to trade these players. Therefore, a third team would help the deal move forward, but it remains unclear.
ADVERTISEMENT
Article continues below this ad
If they got Simmons on the roster, the Timberwolves will have an exciting line-up on cards for the 2021-22 NBA regular season. Whatever the doubts laid on Simmons, he is still 25 and can become a terrific player. And with Anthony Edwards developing each game, it looks like the Timberwolves will be looking at a potential playoff team.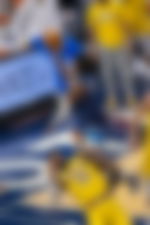 Watch This Story
But, there are a lot of things to be looked after as the deal is not completed. However, as Simmons is one of the best players out there, this would be a good deal for all parties involved.
ADVERTISEMENT
Article continues below this ad
Do you think Simmons will join the Timberwolves? Let us know.
WATCH THIS STORY- Kobe Bryants Best Lakers Teammates Featuring Shaquille O'Neal and Pau Gasol