"Smack That All on the Floor": Cavalier Star's "Foul" Has Shaquille O'Neal Singing Akon and Eminem's Timeless Superhit
Published 01/20/2023, 12:30 PM EST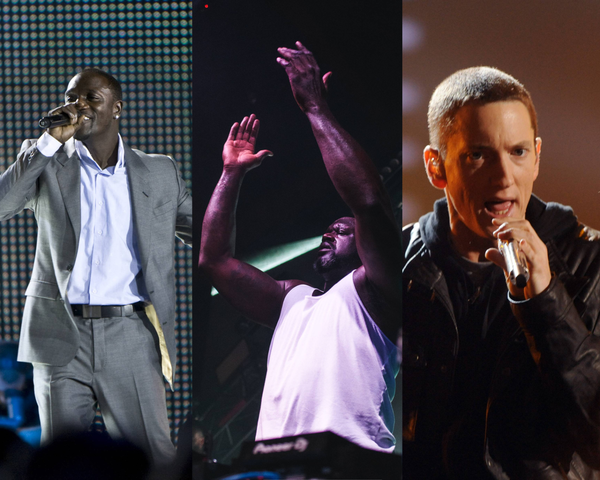 In this week's instalment of 'Shaqtin' a Fool', NBA legend Shaquille O'Neal sang the timeless classic of Akon and the legendary rapper Eminem after coming across a clip of an alleged 'foul' made by one of the veteran players of the Cleveland Cavaliers squad a few days back. The aforementioned segment is noted in the hoops world as one of the funniest parts of the NBA on TNT broadcast. Fans might be surprised by the incident that prompted the Big Diesel to sing 'smack that all on the floor' on the show while commenting on a compilation of recent NBA blunders.
The Cavaliers' veteran player who made the hilarious alleged foul is none other than the 2016 champion Kevin Love. The 34-year-old made the alleged foul against one of his former teammates, New Orleans Pelicans star Larry Nance Jr. Shaq found the incident quite funny that he had to sing the timeless classic of Akon and Eminem to set the proper context.
Shaquille O'Neal sang 'Smack That' after watching Kevin Love's bizarre action on the court
ADVERTISEMENT
Article continues below this ad
During Monday night's game between the Cavaliers and the Pelicans, Love used a bold strategy to defend against Nance Jr. He did nothing but just gave a smack on his old teammates' a**. Following that hit, the 30-year-old immediately pleaded with the refs for a foul. However, eventually, the game continued without a foul.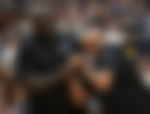 ADVERTISEMENT
Article continues below this ad
In light of this, in this week's edition of 'Shaqtin' a Fool', Shaq commented on Love's smack by singing the 'Smack That' song. The four-time NBA champion sang one of the lines of the song. He sang, "Smack that all on the floor…Smack that all on the floor…." Apart from that, while reacting to the hilarious edits of the clip done by TNT editors, the Big Diesel seemed to be enjoying a lot as he was found laughing out ceaselessly along with Charles Barkley and the other co-hosts.
'Smack That' was released in 2006 and instantly became a hit. The song featured Eminem and its main attraction was the rap verse sung by him. The song also earned a Grammy nomination in the category of Best Rap/Sung Collaboration but lost to Justin Timberlake's 'My Love'. Even though the song didn't win the coveted award, it remained a timeless classic among other hip-hop songs.
ADVERTISEMENT
Article continues below this ad
Watch this story-  "The complete history of Shaquille O'Neal-Rudy Gobert beef after 4x NBA Champion's latest attack"
What are your thoughts on the epic reaction of Shaquille O'Neal to Kevin Love's smack? Do let us know in the comments below.
Edited By: Satagni Sikder