Stephen Curry, Who Led the NCAA in Scoring From Davidson, Has a Special Place in CJ McCollum's Career
Published 03/23/2022, 7:30 PM EDT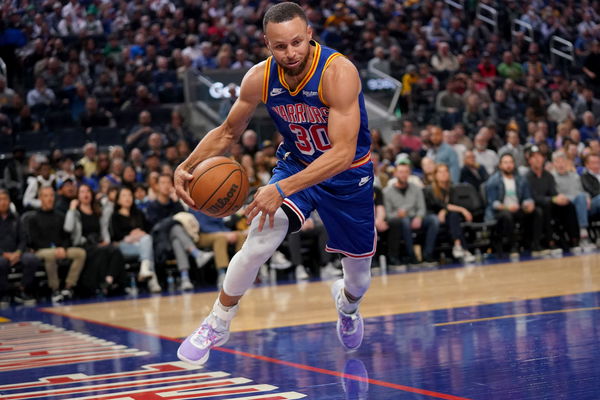 Stephen Curry is a superstar of the NBA. The Warriors' guard literally changed the way the game is played today by simply making effective use of the three-point line. Popularly recognized as the greatest shooter ever, Curry has dominated the NBA, winning 3 titles and 2 MVP awards. Moreover, he has also become an inspiration for many around the world.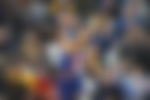 WATCH THIS STORY: Shaquille O'Neal vs Michael Phelps: The Ultimate Race Between the Legends
ADVERTISEMENT
Article continues below this ad
One of the people who Curry inspired is Pelicans' star CJ McCollum. Like Curry, McCollum did not play for any of the big name NCAA schools. In fact, he played for the Lehigh Mountain Hawks for 4 years where he had big games, one of which came against the Duke Blue Devils in the 2012 NCAA Tournament. Thereafter, McCollum would get drafted into the NBA as the 10th pick in the 2013 draft. In light of this, McCollum explained how players like Curry, who also played for smaller NCAA schools, inspired his journey to the NBA.
CJ McCollum on Stephen Curry
During a recent episode of the 'Knuckleheads' podcast, McCollum revealed how players like Stephen Curry inspired his journey to the NBA.
"I have a great appreciation for that struggle. And then, just to see the success that came before me. Like Steph Curry, George Hill. All those players that came before me," said McCollum.
"If they didn't play well, they don't take that chance on me," he added.
Thereafter, McCollum spoke about players remembering the reason behind why they play and where they came from. This would inspire the next generation of players to achieve their goals.
ADVERTISEMENT
Article continues below this ad
CJ McCollum in the NBA
Since being drafted in 2013, McCollum would form an incredible partnership with Damian Lillard, especially after the departure of LaMarcus Aldridge. During his long partnership with Portland, McCollum averaged 19 points a game during regular seasons, while shooting nearly 40% from beyond the arc. In the playoffs, he improved slightly on his scoring while also showing a growth in rebounding as compared to the regular seasons.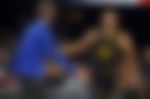 ADVERTISEMENT
Article continues below this ad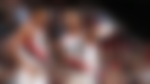 Despite not winning the title, McCollum and Lillard formed an impeccable back court partnership that took the Trail Blazers to the Western Conference Finals in 2019. Moreover, this would be the team's first appearance at that stage of the playoffs since the 1999-00 season. Clearly, he had a major impact on the team's success. However, this season, McCollum finds himself in a new city alongside new teammates. With him as the team's leader, the New Orleans Pelicans hope to make a journey into the playoffs. They believe in his ability to bring success to the team given his successful run in Portland. Regardless, McCollum's achievements, like Curry's, are an inspiration to the many players in mid-major schools hoping for a chance in the NBA.
Edited By: Ajinkya Aswale