Stephon Marbury Picks His 1996 NBA Draft Featuring Kobe Bryant Over Michael Jordan's Legendary 1984 Draft Class
Published 07/19/2021, 2:30 PM EDT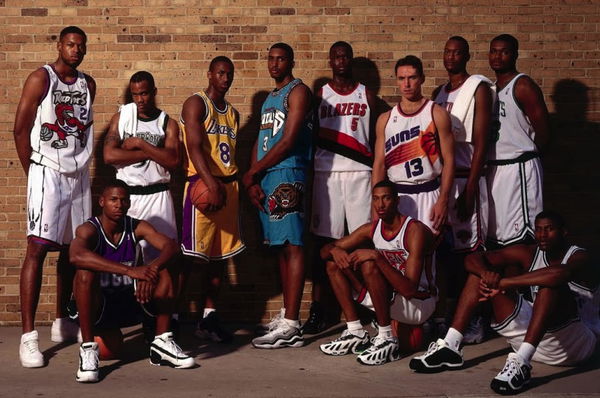 ---
---
Amongst the best draft classes of the league, the 1996 batch owns a special place in the league. The bunch of Hall of Famers including Kobe Bryant, Allen Iverson, Ray Allen, and Steve Nash is the reason that the 1996 NBA draft is exclusive.
ADVERTISEMENT
Article continues below this ad
Another draft class that has produced legendary players in the league is the 1984 draft class. The first overall pick that year was Hakeem Olajuwon by the Houston Rockets. Well, of course, the great Michael Jordan also made it to the league within the same batch. Other All-stars of that year included Charles Barkley, John Stockton, and Oscar Schmidt.
ADVERTISEMENT
Article continues below this ad
The battle of 1996 vs 1984 NBA draft class
Often these two batches of star-studded players are compared as to which one was the all-time greatest. However, former NBA player Stephon Marbury, a 1996 fourth overall pick, says his batch of legends is a level higher than Michael Jordan's class. He believes that their class had an upper hand in changing the game 'culturally'.
In a recent conversation, Stephon told Scoop B – "I believe that because not only from the basketball perspective but I think culturally we were the guys that were able to take it from one space to the next space…  Guys like Allen Iverson, he made it okay to be what Allen Iverson is and a lot of kids were able to follow."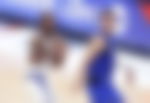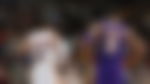 Statistic comparisons between Michael Jordan and Kobe Bryant draft batches
Allen Iverson was the first overall pick in 1996, drafted by the Philadelphia 76ers. He went on to earn an NBA MVP award, become an 11-time All-Star and a 4-time scoring champion. Other than him, the ever-talented Kobe Bryant stepped into the league the same year. Thus, it always remains a battle between MJ and Kobe's class of players through the years.
ADVERTISEMENT
Article continues below this ad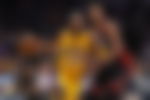 According to statistics, the 1996 draft class holds 19 championship rings, 7 more than the 1984 draft class. However, the 1984 players produced 7 MVP awards, while 1996 players got only 4 in their bag. These are undoubtedly a competitive set of star players. Such immense talent chalked down in a few drafts is an exciting phenomenon.
In a fantasy matchup of 1984 vs 1996 NBA draft class, which will be your pick?
ADVERTISEMENT
Article continues below this ad
WATCH THIS STORY: How Michael Jordan Was the Worst NBA Drafter Ever
Trending Stories