"Such an Inspiration to Me": Marvel's Shang-Chi Star Simu Liu Opens Up on His Friendship With Jeremy Lin
Published 09/02/2021, 11:48 AM EDT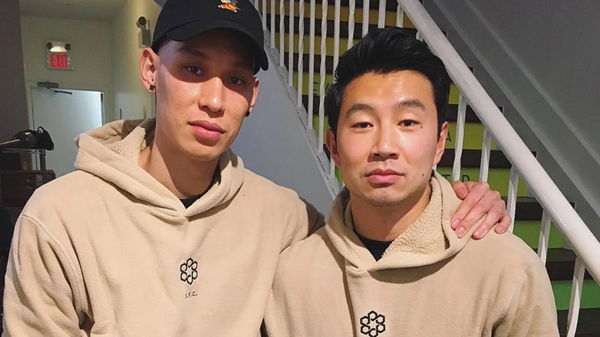 There are many moments in NBA that fans remember for a long time. Derrick Rose's MVP run before he got injured and Dallas Mavericks winning the NBA title with only one superstar in Dirk Nowitzki are some examples. However, during the NBA 2011-12 NBA regular season, Linsanity took over basketball as Jeremy Lin took his opportunity with both hands, and the rest as they say is history. Likewise, Marvel actor Simu Liu spoke about Jeremy Lin and the bond they shared amongst each other.
ADVERTISEMENT
Article continues below this ad
Simu Liu on his friendship with Jeremy Lin
ADVERTISEMENT
Article continues below this ad
Appearing in an interview with SportsNation, he spoke about his friendship with Jeremy Lin and how the whole Linsanity era represented his community.
"I think I ended up singing the American National Anthem at a Los Angeles Clippers game and he was a member of the Hawks at that point, so our paths kind of crossed and he had kind of heard of me. I had been worshipping him for you know, however long, but he doesn't need to know that."
"He's such an inspiration to me. What he was able to do for our community and just how much people rallied behind him, I think shows you the power of that kind of representation," said Liu.
The run in those games was quite incredible. Scoring buckets after buckets, Lin came from nowhere to be one of the best players in the league. Moreover, Liu spoke about the famous 38 point game against Kobe Bryant's Lakers, with the game-winner against Toronto being his favorite moment.
Although his career never went uphill, those run of games remains fresh in everyone's memory.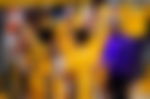 Marvel star on Linsanity
ADVERTISEMENT
Article continues below this ad
He had a run of games that shocked the Knicks fans; not by being flashy, but playing basic fundamental basketball. As he combined his offensive skill set with his A+ basketball IQ, Lin took the league by a storm. Nobody could stop him. Even the great Kobe Bryant applauded his performance in the Garden after scoring 38 points.
Looking at the clips, Lin entertained the audience with his no-nonsense game. Mid-range shots were automatic while shooting well on the free-throw line. Linsanity gathered pace.
ADVERTISEMENT
Article continues below this ad
Although his career never skyrocketed to another level, Jeremy Lin finally landed an NBA title with the Toronto Raptors. He got his ring. Most fans called Linsanity an overrated player. Nonetheless, the influence he had on different generations was unreal. Jeremy Lin is indeed a special, special player.
WATCH THIS STORY- NBA Stars That Shaquille O'Neal Has Taken Jabs At: Donovan Mitchell, James Harden & Others