'Take That Hand Back': Former NBA Player Narrates Heated Encounter With Michael Jordan
Published 05/28/2021, 12:30 PM EDT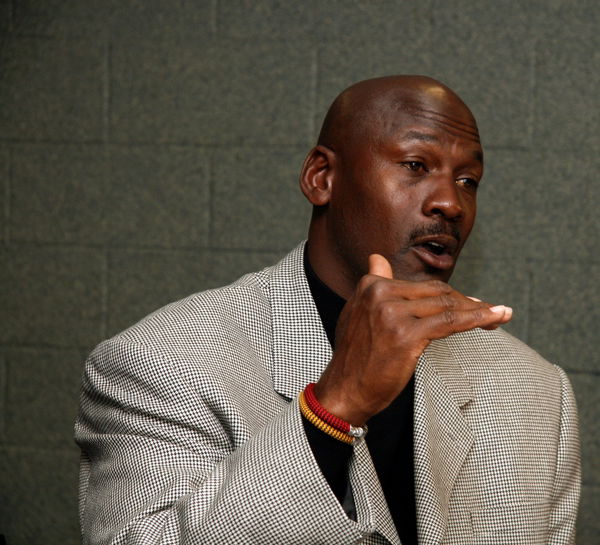 ---
---
Basketball's greatest player, Michael Jordan, has his own way with things. Other than being an exceptional force on the court, his sense of humor and sarcasm completely his jovial personality.
ADVERTISEMENT
Article continues below this ad
Being a 6-time NBA champion and a master at his job, Michael was seen as someone at a perennially higher pedestal. And initiating beef with him would be the last thing anybody would want to do.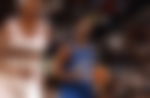 Michael Jordan finds a problematic defender
ADVERTISEMENT
Article continues below this ad
Michael has had his moments with several players on-court; his witty comments have created hilarious anecdotes as well. Former Knicks' player Chris Childs remembers his craziest instance with Michael back in the playing days.
"I was with the Nets… Butch [Beard] put me in, and I remember him saying, 'You got Mike,' I'm like, 'Alright, no problem.' So, I'm guarding him, I'm 6 [ft] 3 [inch], Michael 6 [ft] 6 [inch], but I knew I would have to get him off his spot and use my strength to take advantage of that…
"So, he did a move, and I knocked it out of his hand, he looked over at the bench to Paul Silas and said, 'Who is this B?' Paul Silas in return said 'At the end of the game, you're gonna know who he is'."
Chris Childs turns salty with the Bulls star
The one-on-one didn't end there. And probably, Childs would be one of the very few to throw MJ some saltiness off the court. Childs shared a good friendship with Jordan's duo Bulls partner, Scottie Pippen. In a matchup against him, he squared up on Pippen and Childs ended up in a tough bet.
"So, after the game, I come out of the locker room, go into the tunnel and it's Scottie, Worldwide Wes, and Tiger Woods…They already have a bet that when Michael comes out Imma shake his hand. I'm like,' Y'all don't know who you're talking to.'"
ADVERTISEMENT
Article continues below this ad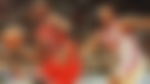 It was comeback time for Chris Childs after the Nets-Bulls game with Jordan. "So, Michael comes out and says what's up to the guys and he put his hand out and I said, 'You can take that hand back B, I'll see you in New York.' And I got on the bus."
It turned out to be a heated banter between the two. Well, hardly would secure the guts to do that with Michael Jordan, but Childs was on the go that day.
ADVERTISEMENT
Article continues below this ad