Team USA Coach Gregg Popovich Bashes Critics After Embarrassing Tokyo Olympics 2020 Loss
Published 07/25/2021, 4:07 PM EDT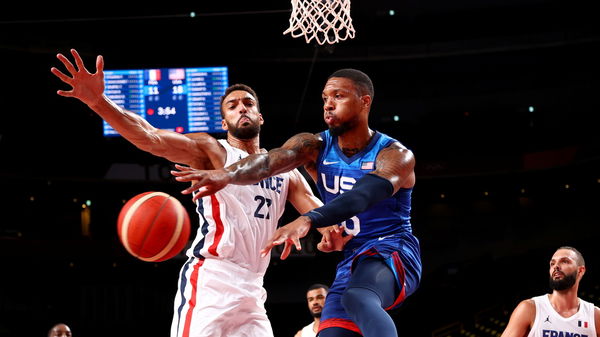 After a 25 game winning streak in the Olympics, team USA have finally been snapped off of their win streak tonight at the hands of the French team. Facing off against the European giants, US played their first game of Tokyo Olympics 2020.
ADVERTISEMENT
Article continues below this ad
With the star-power of Kevin Durant and Damian Lillard, the US were seen as the clear favorites. While they started the game in great fashion taking a 45-37 lead, all of it came crashing down in the third quarter.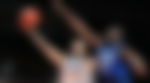 ADVERTISEMENT
Article continues below this ad
Evan Fournier led the French charge in the second half. Leading the team by scoring 28 points, 'Les Blues' ultimately made the comeback with a 16-2 run and trounced the favorites for a 83-76 win.
Coach Gregg Popovich slams critics after latest loss in Tokyo Olympics 2020
The latest loss certainly brought in a lot of critics who had some harsh words for many stars like Lillard and Durant. Not only was the team under scrutiny but the coaching staff of Gregg Popovich wasn't spared.
But the San Antonio Spurs' wasn't having any of it. After his team's loss against the France, the veteran coach was visibly frustrated of media labelling the latest loss as a surprising loss.
USA Coach Gregg Popovich on Tokyo Olympic opening loss to France: "When you lose a game, you're not surprised. You're disappointed. I don't understand the word 'surprised.' That sort of disses the French team, as if we're supposed to beat them by 30. That's a hell of a team."

— Ben Golliver (@BenGolliver) July 25, 2021
ADVERTISEMENT
Article continues below this ad
While the French team is of real quality, given the superstars the US team has, a game where they were outplayed is simply unacceptable. The players might be at fault of not executing and being consistent in the game, but the coaching staff wasn't flawless either.
Despite having a player like Khris Middleton who is in form and is coming off of a short layoff, Popovich stuck to giving opportunities to young guns like Zach LaVine and Devin Booker who struggled with foul trouble as well.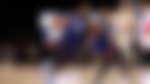 ADVERTISEMENT
Article continues below this ad
Playing with a pass first mentality and a highly perimeter based game, the USA ultimately struggled when their shots didn't fall. The lack of playing time as a unit is clearly visible in team USA right now.
While this loss doesn't eliminate the favorites, Durant and Co. now have to be perfect if they want the fourth title in a row. Can Popovich lead his team to a comeback and ultimately another gold medal?