The 5 Oldest Players to Ever Play in the NBA
Published 08/12/2021, 12:30 PM EDT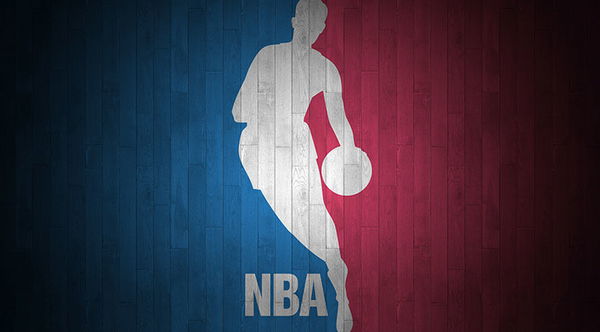 ---
---
The dynamics of professional basketball have significantly shifted in the modern era. The age barrier in today's NBA doesn't qualify as much of a setback as compared to the past. Why? Following the repeated instances of the intangibles that 0lder players bring to the table, their stock has seen multiple takers, especially in this free agency.
ADVERTISEMENT
Article continues below this ad
Yes, older players are rather susceptible to physical breakdowns, injuries and a multitude of other risks. But, as seen with Heat veteran Udonis Haslem entering his 19th season, PER and player averages aren't everything!
Udonis Haslem will return to the Miami Heat on a one-year, $2.6M deal for his 19th NBA season with the franchise, source tells @TheAthletic @Stadium.

— Shams Charania (@ShamsCharania) August 11, 2021
ADVERTISEMENT
Article continues below this ad
And while it is costing Miami over 2.6-million to retain Haslem, his championship pedigree and leadership/vocal presence off-the-court is invaluable for Pat Riley and Jimmy Butler. With the age debate raging throughout league circles, the one question doing the rounds is "who's the oldest player ever"?
The oldest athletes to compete in an NBA season
Believe it or not, the NBA in its 75 year history has seen stars prolong their careers for over 2 decades. In fact, even with the league's all-time leading scorer in Kareem Abdul Jabbar playing his 20th season at the age of 41, he just misses out from the 5 oldest ever!
Prior to the NBA-ABA merger
Nat Hickey 
Nat Hickey, a Croatian/American pro ball player, played his final career game at the age of 45! Hickey technically never played in the NBA considering, he retired in 1942, and the NBA originated in 1947. However, the ABA-NBA merger officially makes him the oldest ever to play for over 7 teams from 1921 to 1942.
Since 1970
Kevin Willis 
Willis played for 8 teams in a career spanning from 1984 to 2007. In over 23 years, Willis scored over 16k points and 11k rebounds as a (PF/C). Coming into the league via the 1984 draft, he remains a 1x NBA champion, winning with San Antonio in 2003. Kevin Willis at 44 years old becomes the 2nd oldest player to step foot on the biggest stage there is.
Robert Parish 
'The Chief' as they called him, played his last game just a few days short of turning 44. One of the few players to play over 21 seasons, Parish (C) was part of the Celtics Big 3 which went toe to toe with Magic and Kareem's Showtime Lakers. A 4x NBA champion and 9x all-star Robert Parish was also inducted into the Naismith basketball Hall of Fame in 2003 as one of the Top 50 greatest players ever!
Read also- 'Got So Much to Give to the Game': Lakers' LeBron James Talks Ambitions to be NBA Franchise Owner
Vince Carter 
ADVERTISEMENT
Article continues below this ad
Famously recognized as 'Vinsanity' Carter is one of the few future Hall of Famers to never win a ring. Carter played over 22 seasons, spanning across 4 decades in the NBA. With over 25k points to his name, Carter was a natural during his time in Toronto, almost a highlight reel for the next generation.
Unfortunately, by the end of his career, the 43-year-old 8x All-Star never won a championship, despite being on a few contending teams throughout his career.
Dikembe Mutombo
ADVERTISEMENT
Article continues below this ad
The 7'2″ center was one of the best defensive bigs of all-time. Having played for over 6 different teams in his 18 years in the league, Mutombo's presence on the low-bloc was probably intimidating for most players looking to drive the ball. The 4x DPoY played his last game for the Houston Rockets at 42 years old, rounding off this list of the oldest players in history.
Therefore, is age really a factor? Or is it just another hyped analytic used to discredit the veterans of today's NBA?