'Used to Hate Him': Shaquille O'Neal Explains How Warriors' Steph Curry is Disrupting the Game
Published 04/26/2021, 11:45 PM EDT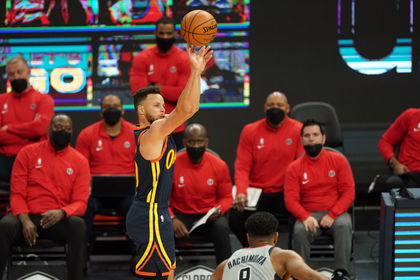 ---
---
The Warriors are back on track, having won seven of their last 10 games, and are further confirming a play-in berth. The man of the hour or the player of the month for them has been Steph Curry, who is enjoying one of the best performances of his career. 
ADVERTISEMENT
Article continues below this ad
The star point guard, often tagged as unguardable, is returning to his peak form, and this is splendid news for the league. Additionally, it is also good for the millions of youngsters who look up to him as their idol. Even Shaquille O'Neal agreed to the fact that Curry's influence is widening with his disrupting gameplay.
Shaquille O'Neal has a confession for Stephen Curry
ADVERTISEMENT
Article continues below this ad
In an interview with Matt Barnes and Stephen Jackson, Shaquille O'Neal spoke about something he had lately noticed. He discussed how Steph has changed the game of basketball by impacting its future draft picks and the way they pursue the sport.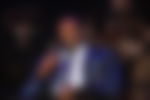 The 49-YO phenom exclaimed, "Steph Curry is messing the game up… I see a bunch of little kids dribbling, shooting 100 footers… He's doing something for them, he has given them a chance… Steph is probably the most influential player when it comes to little people, right? Coz I see a lot of little guards, like little kids… they're doing stuff I can't even do, and it's good." 
But Shaq also admitted that he was not a Curry fan from the beginning of time. He said, "I used to hate him, early on in his career… But he proved me wrong, that's why he's my best player. I like being proved wrong. So my message to these young kids when I say something, prove me wrong."
Read also – Shaquille O'Neal Reveals Why Steph Curry is His Favorite NBA Player in the Current Era
ADVERTISEMENT
Article continues below this ad
What's next for the Warriors and for their Chef?
The Warriors' storied success, which might not appear big on the paper, has come under tough circumstances. They have been shorthanded most of the season, and hence it's refreshing to see that they are still in the playoff conversation. 
Specifically, Steph Curry has been phenomenal, having dropped 85 three-pointers in April, with two games still remaining. He is shooting at 42.7% and converting a career-high 5.2 threes per game. His average of 31.3 ppg is better than his MVP years and all that is reflecting on GSW's report card. The way he adjusts to different defense systems, making them run for life, is crazy, especially now that he is 33.
ADVERTISEMENT
Article continues below this ad
So if the baby-faced assassin continues to drop these influential performances, chances are the Warriors can soon be a Top 8 team. Do you foresee that happening?