'Wanted to Be Like Mike': Donovan Mitchell Explains How Michael Jordan Inspired His Jersey Number 45
Published 06/15/2021, 1:30 PM EDT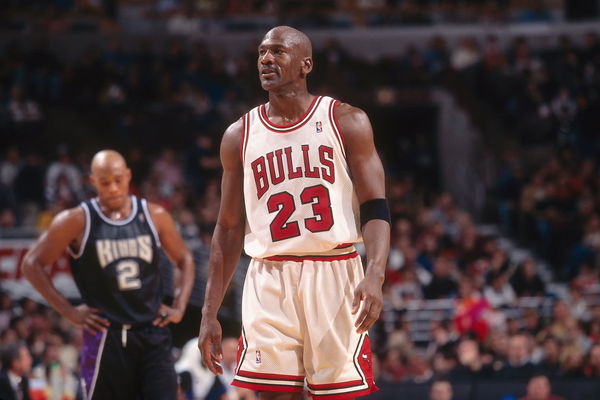 ---
---
The iconic Michael Jordan is one of the greatest players to play the game of basketball. However, after the Chicago Bulls won three consecutive titles, Jordan made the shocking announcement of his retirement from the game of basketball. The news came as a shock to fans and fellow players. Despite that sudden retirement, Jordan returned to the NBA in 1995 after he decided not to pursue his baseball career. Notably, the shooting guard wore the 45 number jersey, and not the iconic 23 when he came back. Now, Donovan Mitchell has spoken about why he wears the number 45 jersey for Utah, rather than No. 23.
ADVERTISEMENT
Article continues below this ad
Donovan Mitchell's admiration for Michael Jordan
The Utah Jazz guard is having the series of his life as the Jazz is looking to win their first NBA title. Donovan has been shooting lights out so far. However, the Clippers tied the series to 2-2 today as Kawhi Leonard and Paul George performed admirably.
ADVERTISEMENT
Article continues below this ad
Recently, Mitchell spoke about how he wore the number 45 jersey rather than the number 23. A lot of players loved Jordan, and Donovan recollected how he wanted the number 23 jersey for the Jazz but ended up getting 45.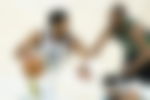 "Everybody wanted to be like Mike, and 23 ran out. You know the jerseys, I couldn't get it. So how could I go about with this?… I'm gonna wear 45 and then, from there it just took off, and yeah like 45, I can only understand that Chicago and 45 ain't a famous number," said Mitchell.
It is quite obvious why players want to be like Mike. The commitment and passion he showed towards the game of basketball were awe inspiring to the point that even MJ's jersey numbers were a point of discussion because of his performances on the court.
But why did Jordan don the number 45 on his return?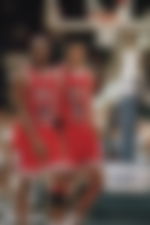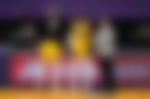 Jordan changes his jersey number from 45 to 23
Michael stated how he didn't want to wear No 23 against because his late father had watched him play in that. The impact that his father had on him was immense. He also spoke about how his brother wore a 45 jersey back in high school, and that inspired him to get the number 23 because half of 45 will be close to 23.
But Jordan shifted back to the No 23 jersey after completing his 22nd game since his comeback. The key reason was that Jordan did not feel the same energy when he wore the 45. Back then, Nick Anderson of the Orlando Magic stole a ball from MJ in that series and made certain comments in his post-match interview.
"No. 45 doesn't explode like No. 23 used to. No. 45 is not No. 23. I couldn't have done that to No. 23," said Nick.
ADVERTISEMENT
Article continues below this ad
One cannot underestimate the influence of Michael Jordan on this league. He even elevated the importance of jersey numbers for an NBA player. Donovan Mitchell wanted to wear the 45 because he wanted to be like Mike. But be it 45 or 23, Michael Jordan's skills on the basketball court won't be matched again.
WATCH THIS STORY- How a Pre NBA Kevin Durant Humiliated LeBron James
ADVERTISEMENT
Article continues below this ad