'Wants to Sell Books': Chicago Radio Host Lashes Out at Scottie Pippen Following 'Selfish' Remark on Michael Jordan
Published 06/30/2021, 11:30 AM EDT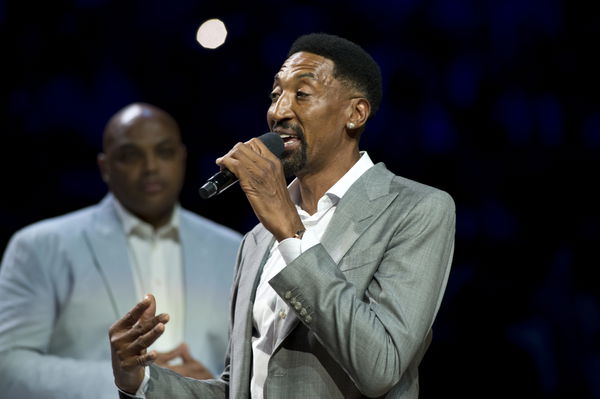 ---
---
Under a banner of controversies, famous Bulls star Scottie Pippen is making headlines these days. His new book Unguarded is up for a November release and word is going around that Scottie has revealed a lot more than the Last Dance.
ADVERTISEMENT
Article continues below this ad
Well, Scottie has been in the spotlight recently with his blunt comments about his team being quoted everywhere; the six-time champion has started opening up about a lot of issues that surrounded the Bulls era.
Bulls legend Scottie Pippen attracts controversy
ADVERTISEMENT
Article continues below this ad
The first uproar was through an article by GQ magazine that raised eyebrows. But later, when Scottie featured in an interview with Dan Patrick, he called out Michael Jordan for being 'selfish' for leaving the Bulls in 1993 to play baseball. Well, that's where he struck the wrong cord.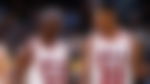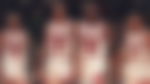 Michael Jordan and Scottie Pippen are still regarded as the greatest duos of all time. They dominated games and tournaments for an entire decade.
Having said that, a hardworking radio host from Chicago put forth his utter disappointment towards the Bulls star for such comments. Marc Silverman is currently a co-host of the Waddle and Silvy Show on WMVP, ESPN1000. He was one of those reporters who covered major chunks of the Bulls' first three championships.
Moreover, Marc has always been a Scottie-defender. For starters, he spoke up for Scottie for getting his due value in the game. And Marc claims he had his back on numerous other occasions as well. But this one time, he feels betrayed.
Chicago's radio host feels disheartened after Scottie's remarks
On an episode of the Dan Patrick Show, the famous radio host, Marc, narrated his displeasure – "A lot of the times I have defended Scottie. I have fought for years on ESPN1000 about Scottie getting his due, that Scottie not being just a top 50 player but being a top 30 player, Scottie being a revolutionary player.
"Now, all of a sudden I felt like a scorned lover. It's really broken my heart regarding all the bitterness that he has shown."
There were multiple rumors and stories surrounding Bulls' player vs management issues. In fact, Michael Jordan has himself addressed them at several instances in Last Dance as well. But there wasn't a blink of hatred exhibited between the two superstar teammates in the history books.
ADVERTISEMENT
Article continues below this ad
On Scottie's controversial words for so many in the league, Marc simply stated, "Maybe it's Scottie that's the issue here."
"He (Scottie) wants to sell Bourbon and he wants to sell books," he further added. "But I just don't think that's a reason to go and ruin the relationships of one of the greatest teams of all time."
MJ hasn't yet indulged in replying back to his former teammate. Nonetheless, the air has turned sour after fingers being pointed, particularly from Scottie's end. But the upcoming memoir from him is surely becoming an anticipated endeavor.
ADVERTISEMENT
Article continues below this ad
WATCH THIS STORY: Michael Jordan and Other NBA Stars Who Weren't Strangers to Controversies