What Did LeBron James Tell His Son Bronny After Stellar Performance for Sierra Canyon at Staples Center?
Published 12/05/2021, 9:14 PM EST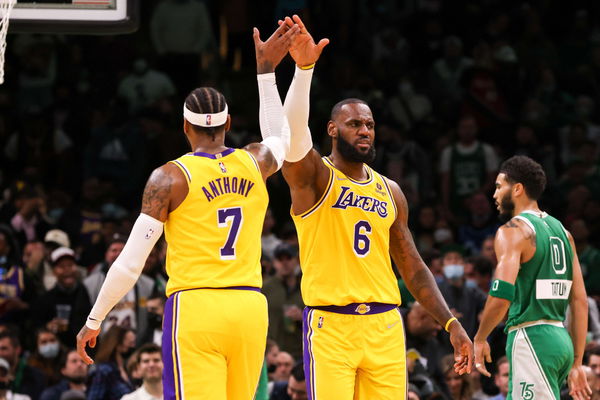 Los Angeles Lakers forward LeBron James sure leads by example. It may be as an idol on the court or at home as a father. A few days ago, his eldest son, Bronny James, played a game at the Staples Center.
It is safe to say that Bronny James is following the footsteps of his father as he lit up Staples. However, at the end of the day, the 'King' had something to say to his eldest son.
Similar to his father, the eldest among James' children is slowly emerging as a prodigy. He is currently in his junior year at Sierra High and is making his year count so far. Going into his father's home court, Bronny James was nothing short of sensational as he took Sierra Canyon home.
ADVERTISEMENT
Article continues below this ad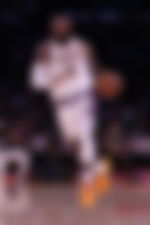 After the game, LeBron James had some motivation to give to his son.
WATCH THIS STORY: NBA Stars That Shaquille O'Neal Has Taken Jabs at: Donovan Mitchell, James Harden & Others
LeBron James gives advice to Bronny James
It was a night to remember at the Staples. Not only did the young prodigy captivate NBA players with his performance, but he did it against his father's alma mater, St. Vincent St. Mary. Bronny James torched them for 19 points. He shot 7-11 from the field and missed just one of his three shots from downtown.
However, a major thing to note is that James' son is already shooting the ball from NBA range as opposed to College.
After the game, James took his son aside and had some golden words for him after his stellar performance. James said, "Alright, remember to keep building off of that and everything will work itself out."
This is evident that James sees a huge potential in his son and wants him to succeed on his own.
ADVERTISEMENT
Article continues below this ad
While the elder sibling is shining through, LeBron's other son only recently started his basketball journey. His younger son, Bryce James, started his career with Sierra Canyon as well. James, who grew up without a father, has many reasons to be proud. He has raised his sons in the best way and instilled the lesson of hard work into them.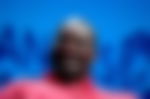 Despite being one of the biggest stars in NBA history, he has made sure his sons don't feed off of that and see their own way through. Looking at James' longevity, do you think he will be able to play until his son makes it to the NBA?
ADVERTISEMENT
Article continues below this ad
Let us know in the comments below.