Who Presented Michael Jordan With His Hall of Fame Trophy?
Published 05/13/2021, 5:30 PM EDT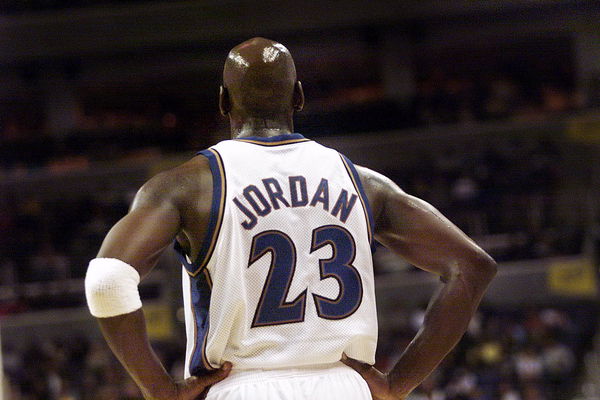 ---
---
The greatest NBA legend of all time, Michael Jordan, is honoring Kobe Bryant at the 2021 Naismith Hall of Fame on May 15. This news has evoked hype amongst fans to a large extent. But, do we know who presented MJ with his Hall of Fame trophy back in 2009?
ADVERTISEMENT
Article continues below this ad
The honorary batch of 2009 included many notable players such as Jerry Sloan, John Stockton, C. Vivian Stringer, and David Robinson. However, all eyes were on the Chicago Bulls star.
Holding six championships, a 14-time NBA All-star, and a human form of perfection, Michael Jordan. 'Who will he pick?' was a doubt in everybody's mind back then. And then he gave the answer as David Thompson.
ADVERTISEMENT
Article continues below this ad
Michael Jordan found inspiration in a similar North Carolina boy
A 1974 NCAA champion and former player of the NBA, David Thompson's name as Michael's presenter raised eyebrows. While many were clueless, Michael Jordan had an answer for them in his HOF enshrinement speech at Springfield.
"As I grew up in North Carolina, I was an anti-Carolina guy. I hated UNC," Jordan said at the beginning of the speech. "I was in love with David Thompson, not just for the game of basketball, but in terms of what he represented. We all go through our trials and tribulations, and he did, and I was inspired by him."
Michael's first inspiration that pulled him into this sport is David Thompson. Just like MJ, he was also a North Carolina kid. David led NC state to several victories that turned him into a star at the university. Over the years, he got drafted as the No.1 pick in ABA as well as NBA in 1975.
Who is David Thompson?
ADVERTISEMENT
Article continues below this ad
Thompson played for the Denver Nuggets and Seattle SuperSonics during his professional career. Popularly known as the 'Skywalker' for being one of the first masters in the dunking business, he was inducted in the 1996 HOF.
Michael Jordan once said, "The whole meaning of vertical leap began with David Thompson," and that establishes David's tenacious abilities.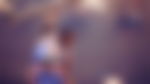 ADVERTISEMENT
Article continues below this ad
There are merely six players in the history of the NBA who have dropped a 70 or more points game. And David Thompson is one of them. On April 9, 1978, he bagged 73 points for Denver Nuggets in a terrific matchup against Detroit Pistons.
Michael Jordan became a Naismith Hall of Fame inductee by the hands of this man. And, David Thompson will forever be remembered for inspiring the great Michael Jordan.