NBA World Lost in Nostalgia as Rare Video of Kobe Bryant and 18-Year-Old Soccer Star Kylian Mbappe Resurfaces: "How Do You Miss Someone You Never Met?"
Published 11/27/2022, 5:10 AM EST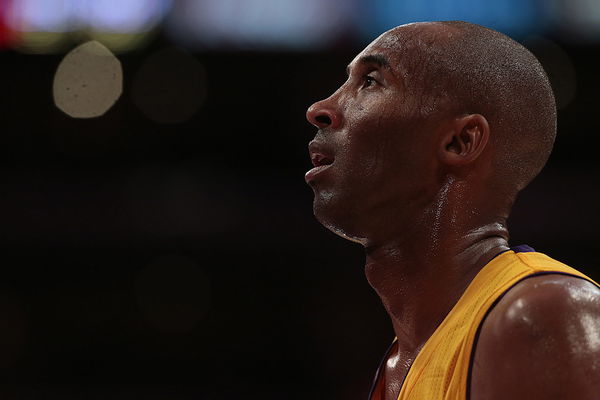 There was no match for Kobe Bryant's athleticism. Bryant was perhaps among one of the greatest ever to step on the court of basketball. But only a few knew about another world-famous sport that Kobe played while growing up in Italy. It was soccer. Despite not being attached to the sport in the later part of his life, he nonetheless got to meet the star players of the Paris-based soccer club, Paris Saint Germain. A resurfaced footage of him and Kylian Mbappe from that meeting melted the hearts of the NBA universe.
Paris Saint Germain is the biggest club in Ligue 1, the division one soccer league in France. Formed in 1970, the club has won over 40 official honors, including 10 league titles. They also have a squad filled with many superstars of the soccer world like Kylian Mbappé, Lionel Messi, and Neymar Jr., etc.
ADVERTISEMENT
Article continues below this ad
Fans react to the video of Kobe Bryant juggling the ball with Kylian Mbappé
Kobe Bryant got to meet the superstars of the PSG squad in 2017 when he visited the French side's Ooredoo Training Centre. They had a fun time and several videos were released by the club where the stars could be found enjoying among themselves.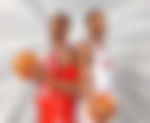 A recently resurfaced footage of the Lakers legend juggling a soccer ball with Mbappe picked up quite a lot of attention on the internet. The fans reacted to the video and portrayed their emotions through their comments.
Here are some of the reactions of the fans:
Wow. Kobe can play football like this

— Musty Stays Here (@MustyDeFi) November 26, 2022
Looks like Kobe was the better soccer player tbh

— ryan blatti (@ryan_blatti) November 27, 2022
ADVERTISEMENT
Article continues below this ad
Crazy to think this was just 1 year ago

— Wes Stan Account (@WesGOAT28) November 27, 2022
Overall, the fans surely got a bit nostalgic in the comments. Many commented that Bryant would have been so proud if he saw the recent performances of Mbappe in the ongoing World Cup in Qatar. While others seemed to be a little surprised after getting to know about Kobe's soccer skills. However, even after almost three years of his death, the comments showed how much they still love the 'Black Mamba'.
ADVERTISEMENT
Article continues below this ad
Watch this story-  Serena Williams' husband Alexis Ohanian looks back at an inspiring Kobe Bryant message to pursue excellence 
What are your thoughts on the juggling skills of Kobe Bryant? Do you think he could have made a career in soccer? Please let us know in the comments below.