Lakers Legend Magic Johnson Revealed Why He Would Never Play For Celtics
Published 02/15/2022, 6:30 AM EST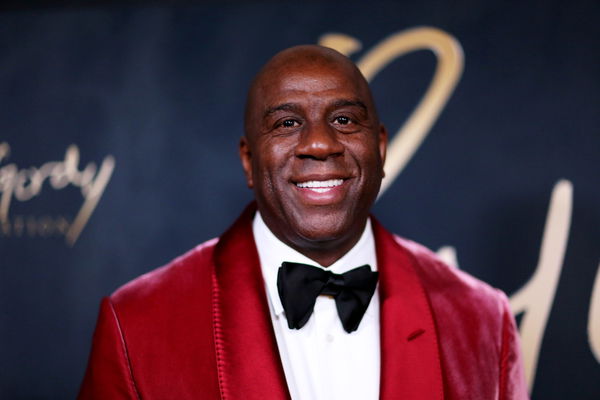 Magic Johnson and Larry Bird were two players who changed the game together. These players redefined the game and paved the way for the modern era to settle in. Johnson has been one of the most famous and talented players to ever wear purple and gold. On the other hand, Larry Bird is one of the most iconic players to play for the Celtics.
Johnson and Bird had an extremely competitive relationship. Boston and Lakers were rivals. They were always going head to head in matches. Their competitions for the championship used to be awe-inspiring. Both these players pushed each other to be better. In the 1980s, these two must be the greatest players on the court.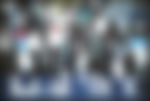 Healthy competition is what makes the sport so great. "I respect that dude so much," Johnson said of Bird. "He made me who I was. And I think I did the same for him."
ADVERTISEMENT
Article continues below this ad
No one pushed the other like these two. These two players not only reinvented the NBA but also contributed to the global popularity of basketball. They were two of the most important players on the USA Olympic Dream Team. Johnson further addressed why he never considered going to the Celtics. His name was attached to the Laker franchise like how magnets stick together. The same goes for Larry Bird. Their franchise was attached to their personality. Johnson says, "But personality-wise, it wouldn't work. Just think … Boston, that is Larry, right? L.A. is me."
The legendary career of Magic Johnson 
Magic Johnson is widely regarded as the best point guard of all time. His athleticism was unmatched. He was one of the most flashy passers in the league. His no-look passes were unmatched. Magic Johnson has achieved everything any basketball player would wish to achieve in their career.
ADVERTISEMENT
Article continues below this ad
Magic is a member of the Hall of Fame. He has also won the MVP award four times. Moreover, he has led the L.A Lakers to the playoff finals nine times. Additionally, he was also a 12-time All-Star.
Johnson has set a record that no one has beaten yet. He is the NBA's all-time leader in average assists. He averaged 11.2 assists per game. His newest achievement was to be named to the NBA 75th Anniversary Team.
ADVERTISEMENT
Article continues below this ad
Magic and Larry have a lovely friendship and both respect each other. They were both important to the development of the sport. Both of them had amazing careers.
WATCH THIS STORY: Anthony Davis, Jarrett Allen, and Other NBA Stars Snubbed From The All-Star Weekend