When Former NBA Champion Revealed He Never Favored Anthony Davis in 2012 NBA Draft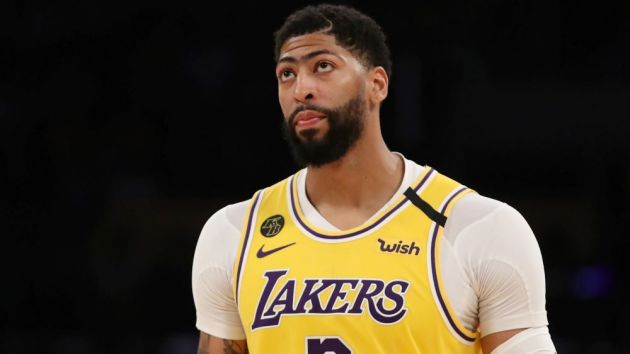 Since the retirement of Paul Pierce, he has taken up the ESPN analyst job quite seriously. The former Boston Celtics star has made some controversial statements post 2017. One time he said that he would have picked Andre Drummond rather than Anthony Davis in the 2012 NBA draft.
The two young players have made a mark in the league from the very beginning. During the 2012 draft, Anthony had a completely different market than Drummond. Anthony had just won the NCAA championship and also became the Most Outstanding Player.
Franchises were looking for him back then and he got drafted by The New Orlean Pelicans as the first overall pick. While Anthony started the show business by being at the top, Drummond had a different entry to the league. He was the 9th pick by the Detroit Pistons.
That time Paul Pierce said he would have drafted Andre Drummond over Anthony Davis in the 2012 NBA Draft🤔pic.twitter.com/g4BUEmBPeZ

— Hoop Central (@TheHoopCentral) June 6, 2020
Paul Pierce gives a green signal for Drummond over Anthony Davis
The difference is that Drummond made his image in the years in the league. He played for the Pistons for all these years till he was traded to Cleveland Cavaliers before this season. With tremendous rebounding skills, Drummond has led the rebound charts thrice until now. The two have completely different strengths in the game.
After being drafted in the same year, Anthony made it to 7 NBA All-Star games while Drummond went only twice. Anthony has already been named the MVP for the All-Star weekend once. Moreover, the current Lakers center is the youngest player to record a minimum of 59 points in a game.
In 2017, Paul Pierce told on ESPN, "Yes I would have" when he was asked whom he would have picked in 2012; Andre or Anthony. The others in the room had the same reaction as you right now. Paul has been an analyst at shows like The Jump and NBA Countdown.
Anthony is considered one of the best players of this generation. He recently shifted to Los Angeles Lakers alongside the experienced LeBron James. Well, until the league's shutdown it was going great for the duo. Let's see what they have got in the future. Can they make it to the trophy this year?
Get notified about breaking news and watch highlights on the go; join the Arena on NBA Hoops