Nike Was Never the First Choice of Michael Jordan for Sneaker Deal But Others Refused to Give an Offer
Published 04/25/2020, 12:12 PM EDT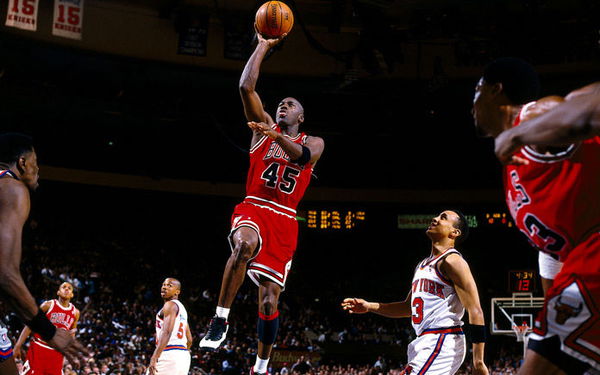 ---
---
The beast of NBA, Michael Jordan is earning in bizarre numbers to date. Currently, he is the richest former professional athlete in the world, with a net worth of $2.1 billion. But do most know where it all began?  Michael Jordan's first sneaker deal with Nike was a boon, not only to the legend but the brand as well. Reportedly, Nike had offered $500,000 in cash to the Bulls star for five years, before his rookie season in 1984. However, Jordan's billionaire tale is not that short!
ADVERTISEMENT
Article continues below this ad
Converse and Adidas couldn't offer Micheal Jordan
Jordan had just been drafted by Chicago Bulls that year and everybody seemed intrigued to watch him perform in the NBA. While we know the extent to which NBA players earn out of sneaker brands, MJ wanted to sign with his favorite Adidas brand. Even though he wore Converse in North Carolina because of his coach's deal to put the brand on his players, but Jordan wished to wear Adidas.
ADVERTISEMENT
Article continues below this ad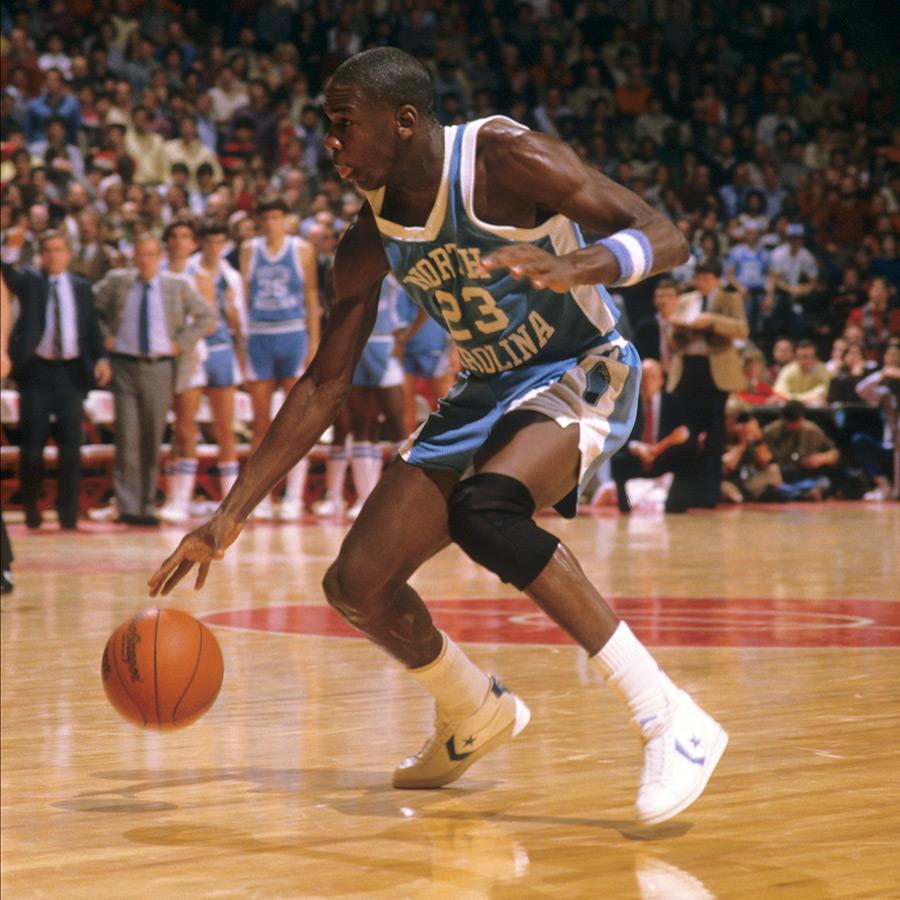 Meanwhile, Nike, a rising competitive brand of that time had recorded its first quarterly loss at the beginning of 1984. They wanted Jordan to endorse their brand and offered him a massive deal of $500,000 in cash for five years. Jordan didn't look quite interested in the deal and went on to explore his options. Adidas refused to make an offer with him as they were going through a shift in the leadership of their business. On the other hand, Converse wished to sign MJ but they already had star-studded players signed namely Magic Johnson and Larry Bird. Even they failed to provide Jordan with a deal.
The 'Big Contract'
ADVERTISEMENT
Article continues below this ad
With none of the options open, Michael Jordan went back to Nike and they added a clause in his contract. It was quite an interesting factor to the beginning of MJ's earning days. The clause stated three conditions and if he didn't accomplish them, the deal will be withdrawn two years early. Firstly, didn't win the 'Rookie of the Year Award', didn't make it to an All-Star game or averaged 20 PPG, and lastly, didn't sell over $4 million worth shoes in his third year.
Jordan had said at that time that he is loyal and so he went back to Adidas to show the contract in the hope if they could offer anything close. But it wasn't possible. He ended up signing the big contract with Nike.
ADVERTISEMENT
Article continues below this ad
Well, Nike didn't know how simple it was for Jordan to fulfill those clauses in the contract. He ended up recording 28.2 PPG in his rookie season and earned the 'Rookie of the Year'. Nike sold a shooting $70 million worth shoes in MJ's first two months. The same year, Nike created a signature shoe for Jordan and this led to the establishment of Jordan's present brand, 'Air Jordan' that is produced by Nike.
The 2019 Forbes report highlights that out of $145 million endorsements earning by MJ, $130 million is just his sneaker income. Even after so many years, the likes of Kevin Durant, LeBron James, and many more stars have signed with Nike, Jordan's contract stands the highest!