"I'll Never Forget It": Is Chris Paul Hinting a Goodbye With This Emotional Message?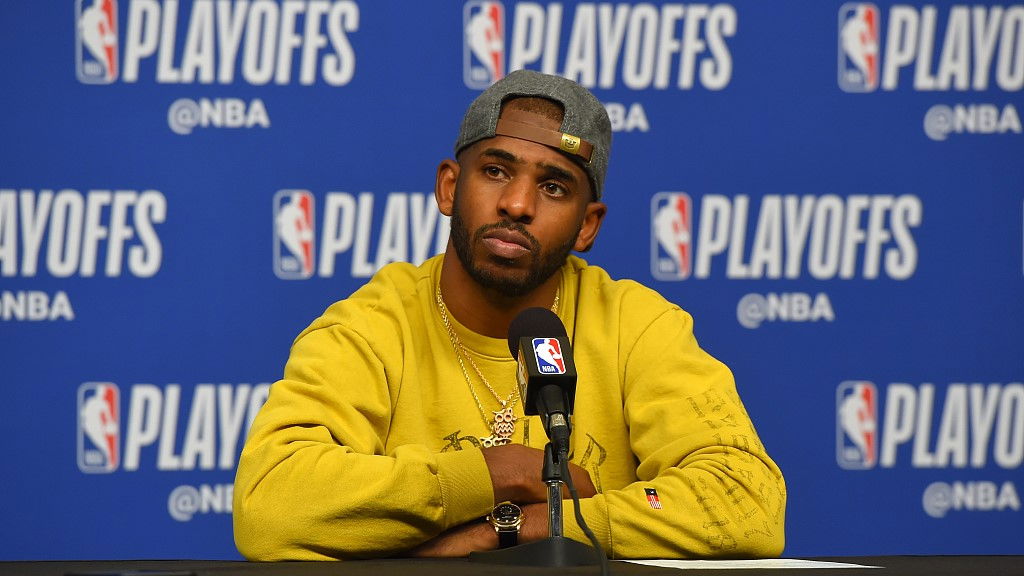 Veteran point guard, Chris Paul has landed at the end of this season after Thunder got eliminated in Game 7 first-round Playoffs against Rockets. It was a tough one for Oklahoma City to not be able to make it to the next step in the postseason. While many didn't expect Thunder to reach this stage, they have surely silenced the haters.
Numerous trade rumors had circulated regarding Chris Paul after being defeated by the Rockets. It's also because he himself posted a video of him thanking the fans, franchise, and the officials for this season. It sure seemed like a goodbye note from Paul.
"I just want to say a huge, huge thank you to Oklahoma City fans, everybody for the way that you guys welcomed me back with open arms after starting my first two years in the city. To the team, to Sam Presti, Billy Donovan, the training staff."
Chris Paul made connections in Oklahoma, worth a lifetime
After Chris was traded by the Rockets last summer for Russell Westbrook, the 10-time NBA All-star was quite disappointed with the management. But after he made a move, Paul averaged 17.6 points, 6.7 assists, and 5 rebounds this season. More than that, his postseason was splendid as he led his team from the front to a respectable stage.
"A lot of people try to count us out, counting me out, and all I can say is I'll never forget it. 15 years I've had an opportunity to play on some amazing teams, but Sam, you were straightforward with me from day one," Paul added.
"I made some connections and bonds with these guys that'll last a lifetime… I hate that it ended, as early as it did. Oklahoma City will always have a special place in my heart. Nothing like it."
Paul surely cherishes the bond he created with his teammates and posted this heart-touching video. Many fans suspect Paul's trade after this video went on the internet. But as we know, he is under a contract with Oklahoma City for $41.4 million next season. Thus, his trade doesn't seem likely.