Chris Paul's Potential Trade to Boston Celtics Led to a Big Fight, Confirms Former NBA Player
Published 05/26/2020, 8:38 AM EDT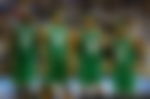 ---
---
After a long dry patch in the franchise history, Boston Celtics had finally made it to the title in 2008. Their decision of acquiring likes of Kevin Garnett and Ray Allen in addition to Paul Pierce turned to their advantage. And there it was, the 'Big Three'.
ADVERTISEMENT
Article continues below this ad
But guess what, the immediate next season took a huge toll on Celtics. Can you think of Chris Paul being traded to Celtics at that time?
Yes, there was a probability of Chris joining the star-studded lineup by trading away their talented point guard Rajon Rondo. The trading rumors just leave the viewers in awe every time. It has happened time and again.
ADVERTISEMENT
Article continues below this ad
Kendrick Perkins was a part of the roster that year and he has confirmed this rumor with SiriusXM NBA Radio. According to the big man, "Rondo never got over that."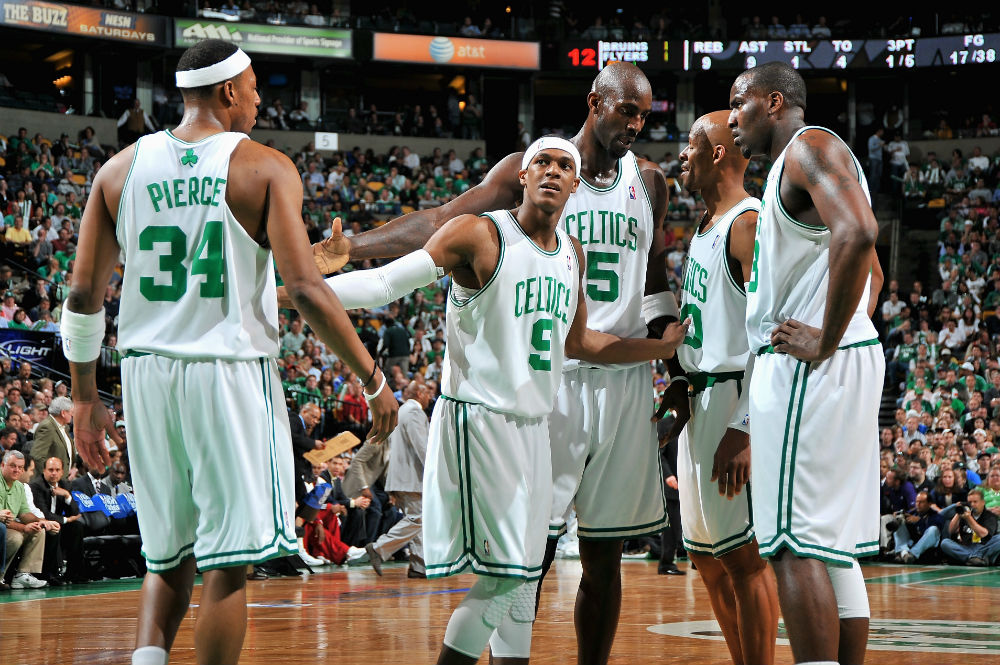 The reasons for Boston Celtics breakup may include the 'fight' for Chris Paul
The trade never happened but it did leave a scar within the team. Amongst Derrick Rose and Chris Paul, Rondo was one of the top five point guards in 2008.
"It was the… 2008-2009 season where they came up that New Orleans was you know, Chris Paul wanted out I guess. And it was rumors started to circulate and it was brought to the table that what if we trade Rondo and get CP." Kendrick mentioned.
As told by Perkins, Garnett and Pierce didn't wish to give him away after winning a recent championship. But on the other hand, Ray Allen was ready as ever to do that deal for Chris Paul.
"KG (Kevin Garnett) and Paul (Pierce) was like, 'Nah we ain't doing that'…. But Ray was like, 'Nah let's do it'."
Rondo found out about his potential trade and the consequence was a fight club scene inside the Celtics room. They dealt it with boxing gloves 'literally'.
ADVERTISEMENT
Article continues below this ad
"Rondo ended up finding out about [Allen wanting to trade him] and that was it from there," Perkins told. "To the point where we brought boxing gloves to the gym and they got on boxing gloves, Ray and Rondo, like they put on the gloves. We made them box it out for like two rounds."
It's fascinating to see what trade rumors could turn into. If that shift would have taken place, the Celtics would have probably written a different history for a couple of years.
ADVERTISEMENT
Article continues below this ad