"One of These Little M—–f—— White Boys" Former NBA Champion Gets Furious While Attending the Racial Discrimination Protest in LA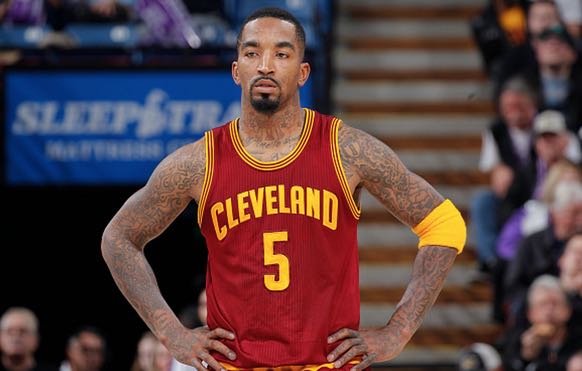 While the world is lashing out at the racial killing of George Floyd, NBA players stepped up to the sensitive issue. The likes of LeBron James and Stephen Jackson were among those speaking for the justice of the man. Former Cavaliers player, J.R. Smith cleared out the air around an apparent video going to go viral on Instagram.
It's a video of Smith hitting a white boy. The shooting guard has put forth his message as a clarification to a video that hasn't been seen by anybody.
"I just want y'all to know right now before you all see this s— somewhere else," Smith explained on his Instagram story. "One of these little m*****f***** white boys didn't know where he was going and broke my f****** window in my truck."
J.R. Smith Says He Beat White Kid's A– After Getting His Car Window Broken: https://t.co/jOwwHcMUFf

— Cavaliers Nation (@WeAreCavsNation) May 31, 2020
Former NBA player J.R. Smith says, "This ain't no hate crime"
Smith is very determined on putting his intentions across to the audience. He requests viewers to not mistake it for 'hate crime'. "I chased him down and whooped his a**. So if the footage come out and y'all see it, I chased him down and whooped his a**. He broke my window. This ain't no hate crime." Smith added, "He didn't know whose window he broke and he got his ass whooped." 
So, Smith confirmed that it was a residential area and did not have any commercial buildings around. The NBA player was very cautious while explaining his actions. It was clear he didn't want any rumors or misunderstanding amongst NBA fans if at all the video gets released.
Also, in a way that is obvious. No eminent personality would want a video of theirs to go viral, beating a boy. That will raise questions in the future. Even after such a strong stance taken by Smith, we'll see how people would react and respond to it.
Smith didn't play in the last season and prior to which he was part of the Cleveland Cavaliers. He was also in the roster of the title-winning team of 2016. Moreover, Smith was awarded the Sixth Man of the Year in 2013.