"Couldn't Stop Him at All": Lakers' Legend Shaquille O'Neal Lists the Players Who Dunked On Him in His Career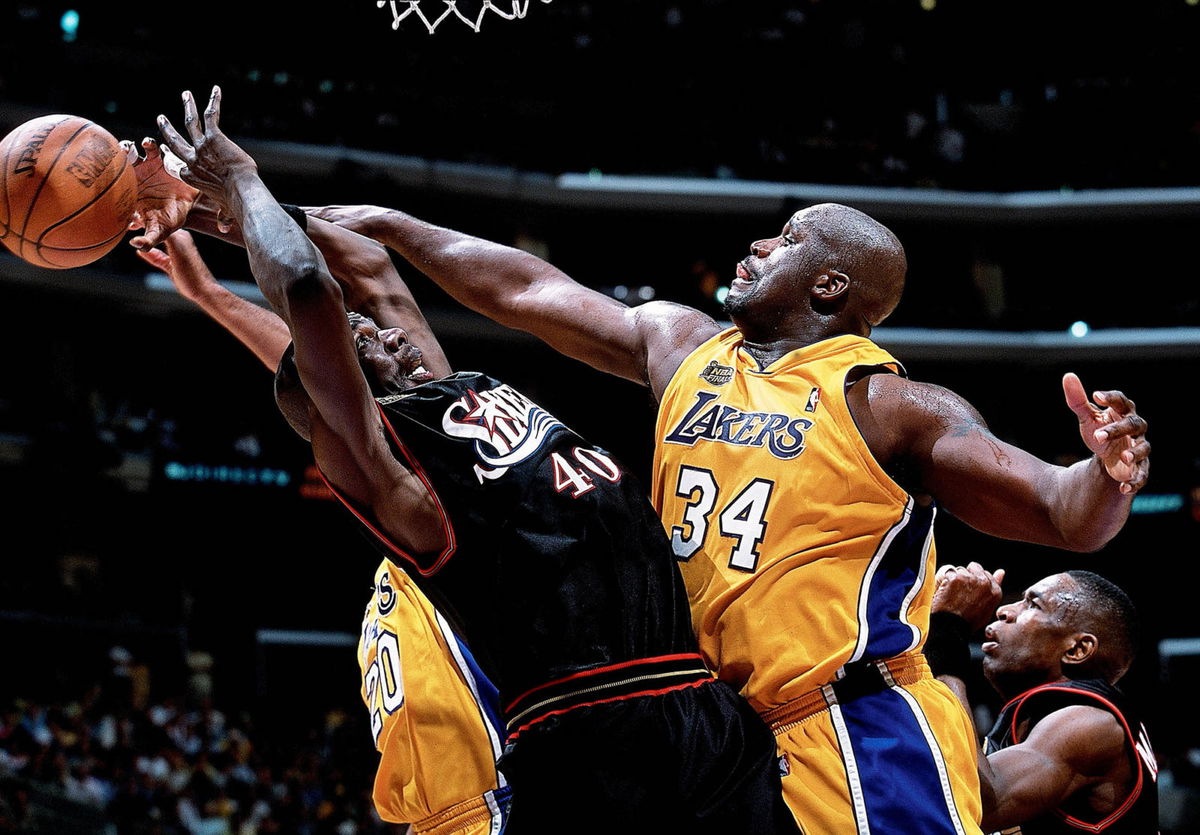 NBA history is written with numerous exciting encounters between players and franchises. If we look back on the greats of the league, they have their own set of stories to share. Former Lakers' legend, Shaquille O'Neal is quite vocal with his experiences in the league.
Shaquille O'Neal is a four-time NBA champion and has scaled extensive heights in the league. He played alongside late star, Kobe Bryant, and those are considered the spectacular days of his career. Out of the four titles, he became the Finals MVP thrice overall.
Lakers' star, Shaquille O'Neal just couldn't stop Bryant Reeves
Despite all the success that he tasted in his prime years, Shaq remembers some men who have outplayed him. However, from Patrick Ewing to Michael Jordan, O'Neal has a list of players in hand.
"A lot of people bust my a**. But I take pride in playing for 19 years and only been dunked on three times. The first person to dunk on me was Derrick Coleman. Yeah, drop step with a left hand. (Patrick) Ewing bust my a**, Robinson bust my a**, Hakeem bust my ass. Like all the big guys bust my a**," Shaq told Quentin Richardson and Darius Miles on an episode of Knuckleheads.
Shaquille O'Neal is a big 7'1″ man who guarded under the basket and his physical built restricted players on the offensive end. Also, the Kobe-Shaq duo is considered one of the best in the NBA to date. It's tough to find another like them who broke records despite their internal conflicts.
The 15-time NBA All-Star says former Grizzlies' player, Bryant Reeves was quite a challenge to him. Shaq failed to stop Reeves in most of the big-game matchups they have been part of. Moreover, only three men in the league have dunked chest-to-chest on Shaq. Well, that is quite a record.
"A couple of sorry guys bust my a**." Like I couldn't stop Big Country (Bryant Reeves) for some reason. I couldn't stop him at all. I don't know what it was, he used to eat my a** up every game…The first person to dunk on me was Derrick Coleman, second person, Tim Perry got me baseline, and then Michael Jordan."