Did LeBron James Deserve to Win the 2013 Defensive Player of the Year Award?
Published 10/21/2020, 5:30 PM EDT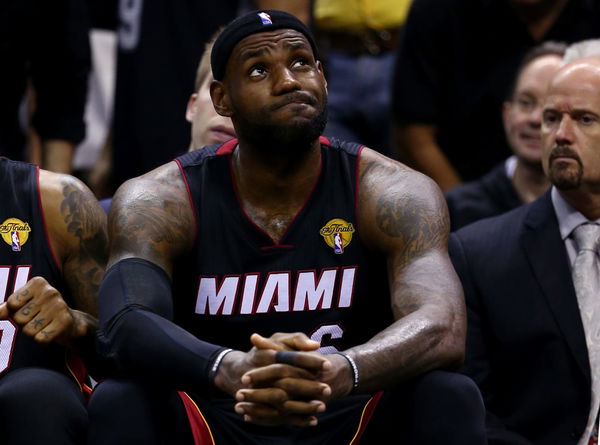 ---
---
LeBron James enjoyed a sublime 2012/13 NBA season. He almost won everything there is to win as an individual and a teammate. The championship was secured along with the league MVP and Finals MVP award. However, one major snub raised everyone's eyebrows, including LeBron's!
ADVERTISEMENT
Article continues below this ad
The 2012/13 season saw Miami Heat extending their dominant run and King James asserting himself as best in the league. For so many years, we've seen LeBron dominate with his incredible talent. 
But 2013 LeBron was different. It can be said that he peaked as an athlete with the Miami Heat, and the glory years can never be forgotten. James averaged 26.8 points, 7.3 assists, and eight rebounds a game during the regular season.
ADVERTISEMENT
Article continues below this ad
The 2013 MVP voting finished extremely close, with LeBron James missing out on a unanimous selection by just one vote. However, things didn't go in a similar fashion when it came to the DPOY voting. 
There were several top candidates that year in contention for Defensive Player of the Year, and once again, LeBron James stood as a strong favorite. James had been a part of All-Defensive teams prior to that season, but this was his first real chance at securing a DPOY honor.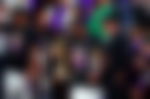 LeBron James and his 2013 DPOY snub: What went down
There are two main regrets when it comes to the 2013 season and LeBron James. He missed out on becoming the first league MVP by a unanimous choice and failed to join Michael Jordan and Hakeem Olajuwon as the only players to win MVP and DPOY in the same season. 
Both these feats have now been accomplished by different players. Steph Curry won the 2015-16 MVP award by receiving all possible first-place votes. On the other hand, Giannis Antetokounmpo became just the third player in history to win MVP and DPOY in the same year when he did it in 2020. 
These results wouldn't have affected LeBron much, but that's just not true. Here's the picture: Marc Gasol wins the 2013 DPOY award, but does not make the first team All-Defense! This irked LeBron so much, and it carries even to this day!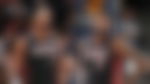 LeBron James made first-team All-Defense in 2013, along with five others as Tyson Chandler and Joakim Noah tied for the center spot. There was no spot for DPOY winner Marc Gasol in the first team, and people were puzzled. 
LeBron led the first team as he received the most votes. The reason behind this confusion is that there are separate voting bodies for awards and All-NBA teams. Tyson Chandler, who won the 2012 DPOY, failed to make the first-team All-Defense the same year.
Hence it wasn't an abnormal occurrence, but just the fact that LeBron led the first-team All-Defense, but failed to secure the DPOY honor. He finished second behind Gasol after getting 18 first-place votes, compared to Gasol's 30. 
Read More: Why Does LeBron James Wear #23 on His Lakers Jersey?
Did LeBron deserve to win?
Gasol was the spearheading defender of the 2012/13 Memphis Grizzlies team that posted the best defensive rating in the league. He averaged 1.7 blocks and 1.0 steal per game, but not everyone thinks Gasol deserved to be the 2013 DPOY. 
The Miami Heat LeBron was an incredible defensive force. He could guard any position on the court, and Erik Spoelstra spread his positions vastly. James thrived as a two-way player, and his defensive commitment stood out as a mighty advantage in his game. 
Shortly after Giannis won the MVP award in 2020, LeBron James put forth how he stopped believing in the authenticity of the NBA awards. "2012/13, I had a chance to be the Defensive Player of the Year, and also MVP in the same season. And that year Marc Gasol was rewarded defensive player of the year. But he made second-team all-defense," LeBron said.
ADVERTISEMENT
Article continues below this ad
"I don't know how much we are really watching the game of basketball or are we just in … the narrative."

LeBron explained why he thinks the NBA awards voting scale is "a little weird." pic.twitter.com/gSbGe9oplC

— ESPN (@espn) September 19, 2020
"It's like being MVP of the league, but you make second-team All-NBA. That's when I kinda started to look at things a little bit differently. I was like how does that even make any sense. It's like being Rookie of the Year, but you make second-team All-Rookie."
ADVERTISEMENT
Article continues below this ad
These are indeed wise words from the King, as he's truly disappointed about the 2013 DPOY voting. LeBron averaged 1.7 steals and 0.9 blocks a game and led the Miami Heat to their second successive championship. In the end, he finished second in the voting process.