Dwight Howard Recalls Kobe Bryant's Solid Advice That Has Helped Him Be a Better Player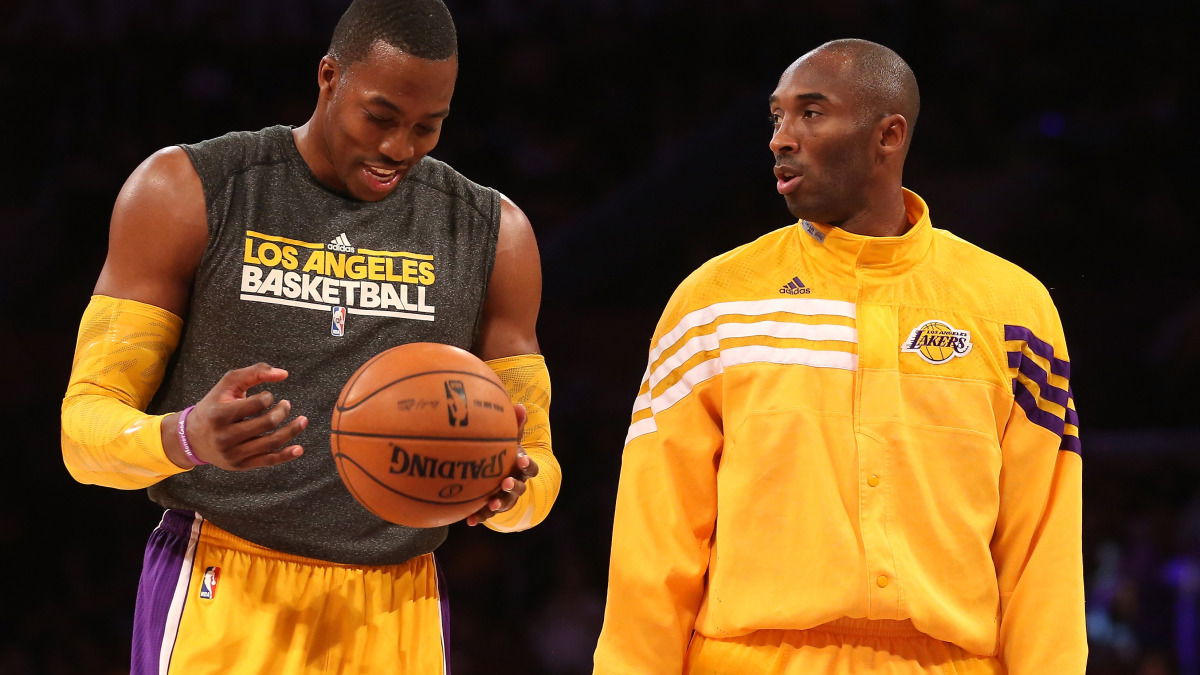 It's hard to tell what equation Lakers' former and present stars, Kobe Bryant and Dwight Howard, have with each other. As the Lakers head towards the Finals this year, their starting center recalls his conversation with the Black Mamba that took place eleven years back.
Dwight entered the league back in 2004, playing for the Orlando Magic. After years of serving one franchise, he signed with the Lakers for a single season. It was 2012-13, the only time Dwight and Kobe shared the court as teammates.
After eleven years, Dwight is back with the Lakers and has made it to the Finals with Kobe's franchise. At this incredible moment, he shared his memorable conversation with Kobe that happened a long time back.
The decade-old advice that the present Lakers' star took from Kobe Bryant
Dwight threw a simple question at the Lakers' legend back in 2009, "What should I do to get better?". Known for his grit and determination, Kobe offered some worthy advice to Howard.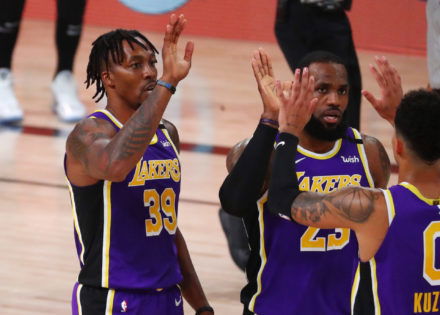 "He (Kobe) was like: 'What you mean? You're already one of the best in the world. What do you mean? Continue to do what you're doing, continue to play hard. Work on the elbow jump shot and bank shots.'," Dwight told 'The Athletic' in an interview.
"I was like, 'Well, how many shots do you shoot in a day?' He said he used to make 1,000 shots a day. That's what I started doing: Shooting and making 1,000 jump shots a day. And the next year (2010-11), I was second in the MVP (race, behind Derrick Rose)."
Dwight Howard will never forget what Mamba taught him
The NBA world lost Kobe Bryant at the beginning of this year and has never failed to remember him in full spirits. Each player has his own set of memories with Kobe, and for Dwight, this is the one.
"I'll never forget that," Dwight added. "The reason why he said do that wasn't because he wanted me to shoot all jump shots — it was more so the will."
The Mamba Mentality was something out of bounds that every basketball player looks up to. Considering how Dwight's career has panned out, the 34-year-old is stepping into another Finals to win his first-ever championship. He has been a significant contributor to the Lakers' success this season.
Lakers will take on Miami Heat in the upcoming Finals. Can Kobe Bryant's franchise add another championship to their bag?