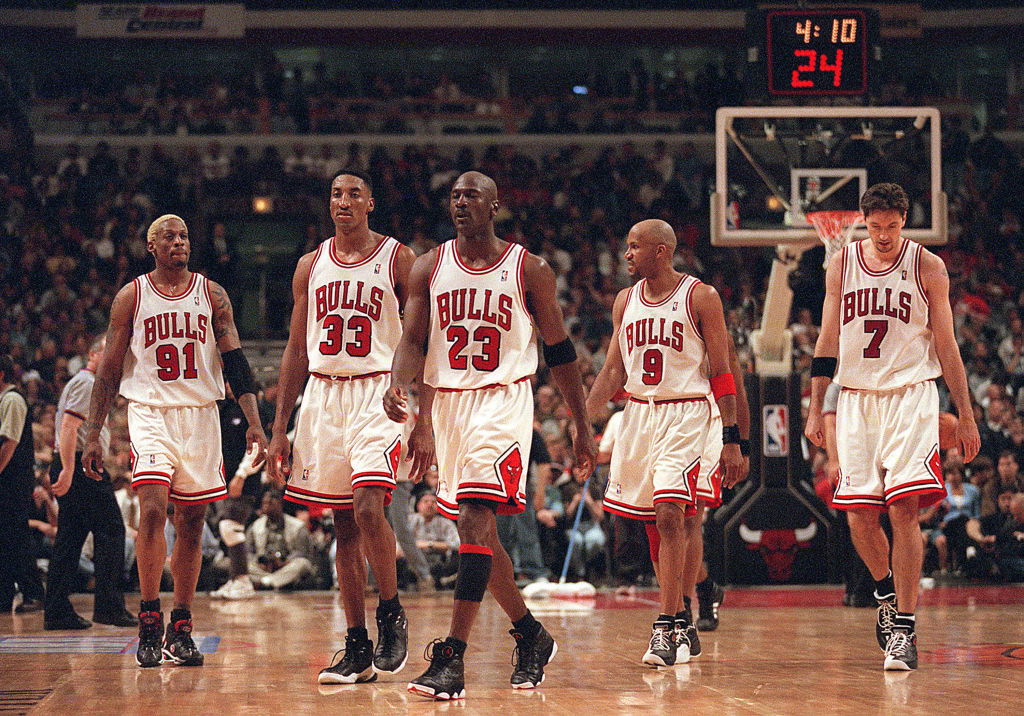 As 'The Last Dance' came to an end, the viewers were reminded of the post-MJ phase of Chicago Bulls. After Michael Jordan announced his second retirement in 1999, Bulls entered their rebuilding phase.
Even though the task was a challenge, Jerry Krause was quite confident of acquiring his three main free agents in 2000 NBA pick.
After the six-championship feat from Michael Jordan and his crew, the franchise suffered a dip in fortunes. Their second-best player, Scottie Pippen was traded to Houston Rockets in exchange for Roy Rogers.
Moreover the likes of Dennis Rodman, Steve Kerr, and even their head coach, Phil Jackson left the team. The reigning champions shrank down really quickly after such a breakup.
Jamal Crawford played his rookie years for the Bulls in the early '00s. Being a part of the team's transition period, Jamal gave a peek into it on 'The Platform Basketball Podcast'.
In 2000 NBA draft pick, Tim Duncan, Grant Hill, and Tracy McGrady were the prominent free agents.
Bulls GM Jerry Krause thought he was going to get Tim Duncan, Grant Hill, Tmac to come to the Bulls after Jordan left 😳 @JCrossover via theplatformbasketballpodcast pic.twitter.com/9dX3FkIjIf

— Swish Cultures (@swishcultures_) May 19, 2020
Chicago Bulls GM 'wholeheartedly believed' he would get them
"My rookie year, Jerry (Krause) thought he was gonna get Grant Hill, Tim Duncan, and Tracy McGrady," Crawford said on the podcast. "So, obviously, MJ just retired, right. We have all this cap space.
"And so we have all these rookies, and — go back and look, I guarantee you, Grant, Tim, and TMac were all free agents. And Jerry wholeheartedly believed we would get all three of them."
In the 1997-98 season, Michael was earning over $33 million, which was way more than their salary cap of $26.9 million. Therefore, Jerry had a lot of money to spare after Bulls' highest-paid player retired.
But he couldn't manage to sign all the three aforementioned stars. While Tim re-signed a deal with San Antonio Spurs, Grant and Tracy moved to Orlando Magic.
Everything changed for one of the best teams in the league as half the team departed. Jerry's 'rebuilding' clearly didn't pan out as he would have hoped for.
Read More: Isiah Thomas declares he never thought of the Chicago Bulls as real competition