"You're Not Kobe" How a Warriors Player Shut Up Paul Pierce for Trash Talking
Published 05/26/2020, 5:00 AM EDT
By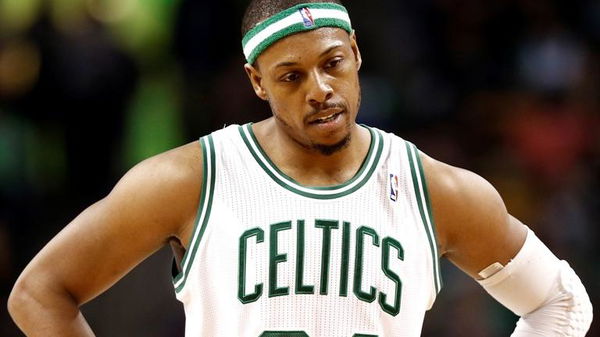 Draymond Green has been pulling fights with opponents for a long time. He has been the trash-talker dominantly after joining the Golden State Warriors. In the final season for Paul Pierce, Green gave it back to him for the long-drawn beef between the two.
Back in 2017, Paul had something to say about the present generation of players. He implied that they aren't of any comparison to players of his time. After Kevin Durant's decision to move to Warriors, these comments became frequent.
Draymond Green lashed at him in an interview saying, "Like Pierce today, like, dude nobody cares what you did or who you did it for." That was the ignition point of the feud between the two.
ADVERTISEMENT
Article continues below this ad
Paul Pierce ended up in an ugly banter with Green in his final season
In the 2017 season, Warriors were playing against Celtics and the heat was strong between Green and Pierce. Green brutally trash-talked Paul while the Celtics man was sitting on the bench.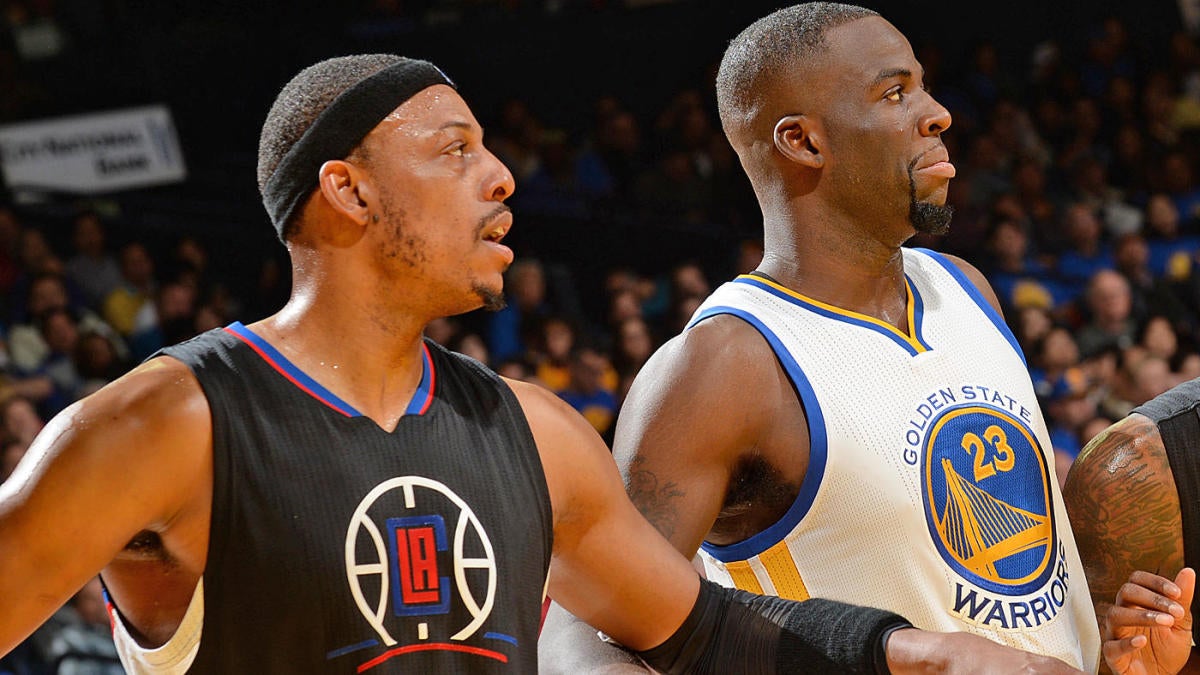 Draymond told on E60 that, "Trash-talking is an art." Well, for Draymond it sure is. "I'm not even preparing to say a word to Paul Pierce. And then he started talking from the gate. 'BG he can't guard you. He can't guard you BG. He too little. And so now I'm over there hyped." He continued about that particular incident.
The Warriors star loves trash-talking and it doesn't take much to persuade him into a verbal banter. He went on to compare Paul to Kobe Bryant and hurled ugly statements at him. "Chasing that farewell tour, they don't love you like that. You can't get no farewell tour. They don't love you like that … You thought you was Kobe." 
The big man added to that feud by speaking about it in the interview. "You're not Kobe, why are you talking?" Green added, "One thing about trash talk is it just happens. Boom! You say something. Boom! It's right there. I think it was amazing. It also shut him right up." 
It's the audacity that matters. Green never backs off from any such matter whether it be extremely experienced players or whoever. He doesn't care. The two players still burn in the heat of their feud and pass unnecessary comments on each other's careers.
ADVERTISEMENT
Article continues below this ad
ADVERTISEMENT
Article continues below this ad