NBA Hall of Famer Believes He Could Have Been Better Than Michael Jordan if Not For His Injuries
Published 08/27/2020, 7:07 AM EDT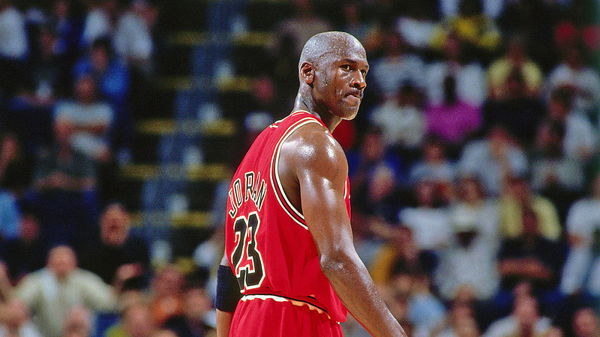 ---
---
We do talk about the all-time GOAT Michael Jordan like a repititive tale but what about those who 'could be' more than him. Injuries have ruined careers and refrained some from achieving heights in NBA history. NBA Hall of Famer, Grant Hill is surely one of those who may have had a different story if not for his famous ankle injury in 2000.
ADVERTISEMENT
Article continues below this ad
Michael Jordan and Grant Hill did cross paths in their careers as opponents of two rival teams; Bulls and Pistons. Hill gained popularity early on in his college days while playing for Duke University. He bagged two NCAA championships and became a renowned player in his initial years itself.
Grant Hill created fantastic first six seasons of his career
ADVERTISEMENT
Article continues below this ad
The NBA league added to Grant's success in 1995 when he got drafted by Detroit Pistons as the third overall pick. In the years ahead, Hill also played for Orlando Magic, Phoenix Suns, and LA Clippers.
By the time Grant stepped into the league, Jordan had already bagged a three-peat and went through his first retirement. Hill came in as a star, earning Co-Rookie of the Year Award in 1995 alongside Jason Kidd.
The 7-time All-Star became quite popular amongst some greats of the league very early in his career. In 1996-97, he finished at the third place in MVP voting, behind Karl Malone and Michael Jordan. Moreover, in his first six NBA seasons, Hill averaged 21.4 points, 9.0 rebounds, and 7.3 assists per game.
A number of times he led the Pistons in all three categories and turned out to be an all-rounder for them. After the Bad Boy Pistons led by Isiah Thomas, Grant Hill created his own era in history of the franchise. But unforutunately, he suffered a major ankle injury in 2000 that completely turned his career events upside down.
Pistons star admits he could surpass Michael Jordan in 00s
Many believe that had Hill played for longer at the peak of his career, he could be NBA's other Michael Jordan of that time. Well, Hill himself admits that we may never know what 'could' have happened.
"Well, of course in my mind, yes it was a possibility (to surpass MJ). I mean who knows. When I came into the NBA, I had success right away. Certainly, there was a void because Michael had retired and a lot was sort of dumped on me," Hill told on Carlos Watson's show.
"I got hurt after my sixth season. It was really, for obvious reasons so disappointing. But it was interesting because certainly for me having some fight to get back to play. What I went through with my injuries and missing four years, that story hasn't really been told."
Surviving an ankle injury at his prime was a tough time for Hill
It was definitely a tough time for a man who could have done wonders with the sport had it not been for that injury. But despite all the pressure and downfall, Hill reinvented himself to get back, though not in previous form but better than most.
In his 12 seasons following the injury, Hill averaged 13.1 points, 4.7 rebounds, and 2.6 assists per game.
"Just how low it got, how dark it was, and how I was pretty much told that I wouldn't be able to play again. And to really kind of fight the mental, the emotional and physical fight necessary and not to quit."
"I have scars that I was ashamed of and embarrassed of. But now there's a sense of pride because I know what went into resuming my career. It took a tremendous amount of fight, grit, toughness resolve and I'm just grateful that I was able to experience that and get back and play until I was an old man at the age of 40."
ADVERTISEMENT
Article continues below this ad
Watch This Story
ADVERTISEMENT
Article continues below this ad