"Old-A** Knees": Former NBA Player Reveals How Michael Jordan Took His Revenge on a Wizards Player for Trash Talking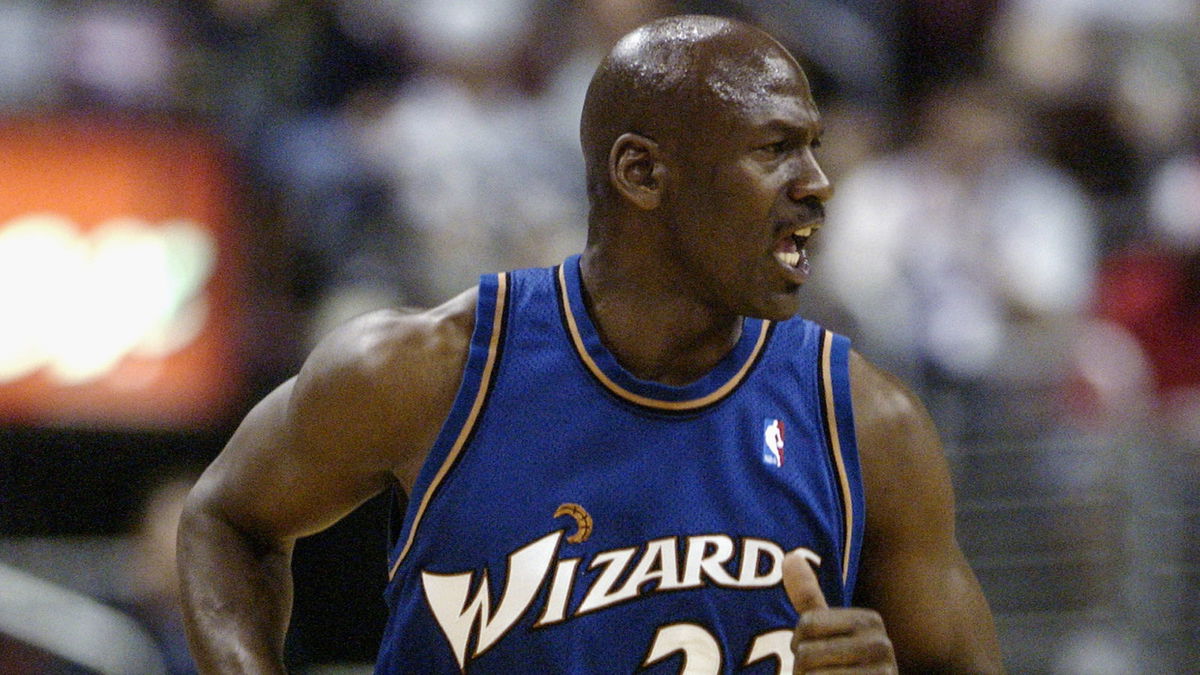 Former Detroit Pistons player, Richard Hamilton appeared on 'All The Smoke' podcast a few days back. He mentioned Michael Jordan practicing with a few Washington Wizard boys after his second retirement. But as it turns out, the Bulls star took an act of ugly revenge for a small scrimmage.
Michael Jordan used to come and workout with them, mostly Richard and Laron Profit played with him all the time. During practice, they both often got into minor trash-talking with MJ. While Richard kept his cool, Profit went off guard at times.
One particular day, Profit got a shot over Jordan and wished to verbally take a dig at him. He told MJ, "You can't guard me with them old-ass knees." Well, that did heat up the whole scenario. Michael Jordan was a 6-time NBA champion by that time and accomplished the greatest numbers in the sport. But Profit's words ripped him in anger.
"You're gonna be on an island by yourself," Michael Jordan told Hamilton post Profit's trade
Hamilton pointed out how this tiny moment led to Laron's trade to Orlando Magic the next year. Nobody wants to mess up with Michael and those who did, ended up having a miserable time for themselves.
"He (Michael) was heated to the point that when I went to my exit meeting—because he was the president at the time—I went into my exit meeting and he was like, 'OK, Rip, you know, your man, your buddy … he's outta here,'" Richard narrated. "He said, 'But you're gonna be there by yourself, and you ain't gonna have your buddy to co-sign. You're gonna be on an island by yourself.'"
Rip Hamilton, as he is often called, didn't have an answer to that. He just couldn't sink in the fact that an insignificant feud with MJ could lead to this. Jordan definitely took it the hard way.
Laron Profit was traded to Orlando Magic in exchange for Brendan Haywood. Brendan played with the Wizards for a long part of his career until 2010. That time Profit's departure seemed unusual but who knew a small banter with Michael could turn things the other way for him.
Read More: Steve Kerr reveals how Michael Jordan helped him become successful