"His Mom Got Mad at Him": Director Reveals Hilarious Story of Michael Jordan From Behind the Scenes
Published 05/05/2020, 4:30 PM EDT
By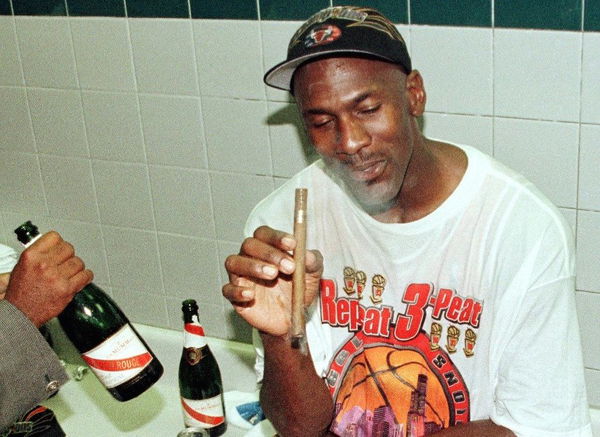 Michal Jordan's new documentary has brought out interesting aspects of his life. There were incidents and anecdotes that nobody knew about and that caught everybody's attention. Well, did you know Michael Jordan didn't smoke more than one cigar in the series because his mother dislikes it?
ADVERTISEMENT
Article continues below this ad
'The Last Dance' director, Jason Hehir recently shared his experience of interviewing the GOAT on 'Jalen & Jacoby Aftershow'. He revealed interesting facts and memories from shooting this series. Jason revealed in the Sunday podcast that MJ's mother, Deloris Jordan doesn't appreciate him smoking on the set and that's the reason you didn't see him with a cigar in every episode.
"He couldn't have a cigar on set because his mom got mad at him. And he said, 'I can't have a cigar today because my mom got mad at me because she saw me smoking a cigar'," Hehir said.
ADVERTISEMENT
Article continues below this ad
It's funny how the man who ruled the world of basketball is scared of smoking a cigar because his mother is against it. Mothers are mothers after all. There were other revelations made about Jordan by the docuseries director as he observed him closely behind the scenes.
Director didn't care what Michael Jordan had in his glass
When asked about what 'beverage' Jordan had poured in his glass in the documentary, Jason chuckled and said, "I don't know because that was our first interview with him. And, quite frankly, I was [expletive] myself about interviewing Michael Jordan for the first time for a 10-hour documentary. And I could care less — he could have plutonium in that glass and it would be fine with me."
Jason mentioned that there were two interviews taken with Michael in a gap of 11 months. He added, "The other thing that's misleading is that, all right, you can look at the levels of that glass, [but] also look at the lighting in the background. So sometimes the glass is low, and it's dark out. Sometimes it's high with full ice cubes, and it's broad daylight.
"We interviewed him around five or six at night. So it went from day to night. That first interview took three hours. He didn't get out of that chair until 8:30, 9 o'clock."
ADVERTISEMENT
Article continues below this ad
Talking about the level of the glass, Jason admitted, "So when you see one shot and his glass is up here [gestures], it doesn't mean that while we went to a B-roll he chugged the thing and took a triple shot."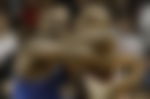 ADVERTISEMENT
Article continues below this ad