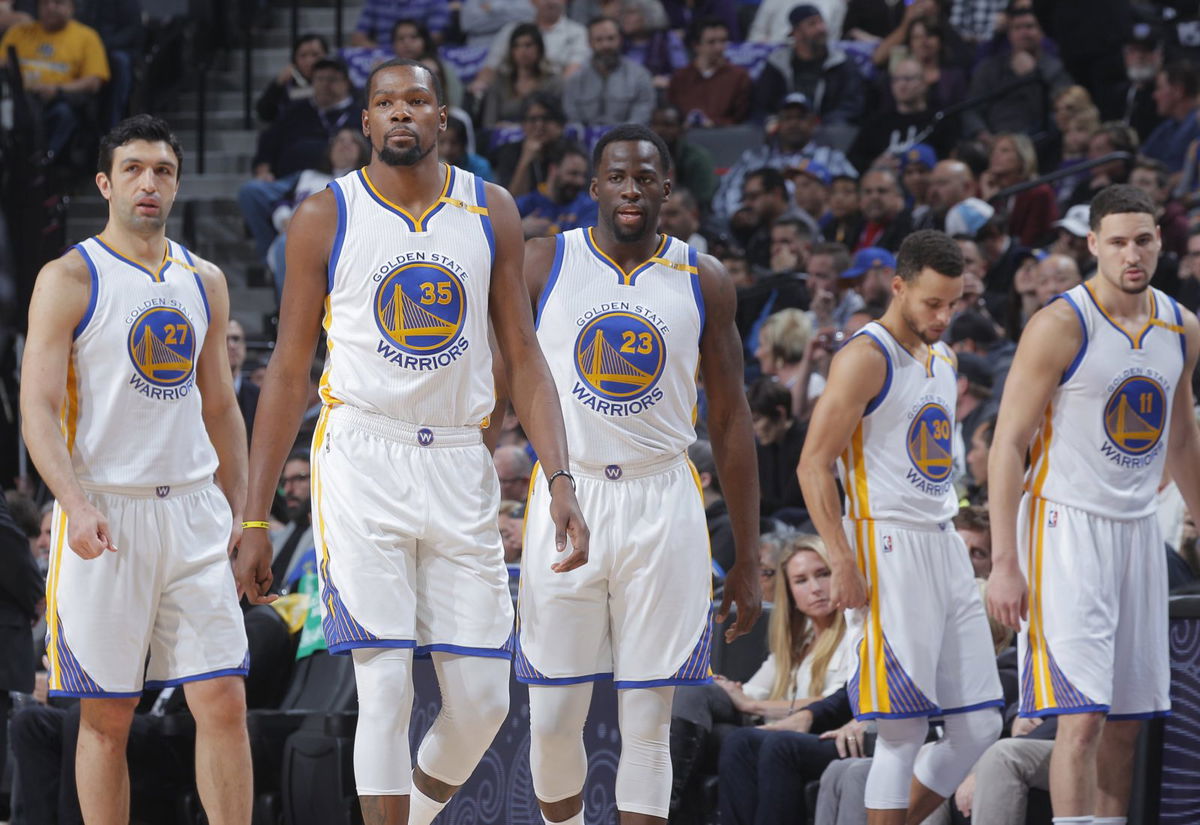 It's been a rough road for Quinn Cook so far in the NBA. From going undrafted in the 2015 NBA draft to now, he's seen a fair share of failures and hurdles. At his lowest point, Cook's former Warriors teammate Kevin Durant supported him.
Quinn went through a tough time after not getting drafted back then. He had to change teams before he got started with the NBA in 2017 with the Warriors. Teams like Dallas Mavericks and New Orleans Pelicans are on Quinn's career record but they were only short stints.
With the arrival at Warriors, the 27-year old's struggles came to a pause. He got the opportunity to play alongside the likes of Stephen Curry, Klay Thompson, and Kevin Durant. Moreover, Cook was part of the title-winning Warriors side of 2018.
Kevin Durant revealed that Quinn Cook was crying on the call after going undrafted
In a documentary, "Basketball County: In the Water", KD revealed how he guided Quinn during the phase after going undrafted. "[Cook] called me when he didn't get drafted, and he was crying. And I'm like 'Bro, you've got talent. Just keep working.' He never stopped."
Kevin Durant has earned immense respect in these significant years of his career. Recently, the star got traded to Brooklyn Nets after a huge round of rumors. Well, Quinn did mention Durant's gestures once in an interview.
"KD has always been a big brother to me and someone that I reached out to for anything," Cook told Insider's Meredith Cash. "He's reached out to me just making sure I was OK. He's always been there for me."
Quinn signed a two-year deal with Los Angeles Lakers this season. This is another new start for the young man. Warriors stabilized his wobbly initial years in the NBA and now it looks like he's on an upwards slope.
Kevin Durant surely is an inspiration for many but recently his exit from Warriors has changed the dynamics. The controversial news and rumors went around for a long time post his trade to the Nets but with time KD clarified many of those.