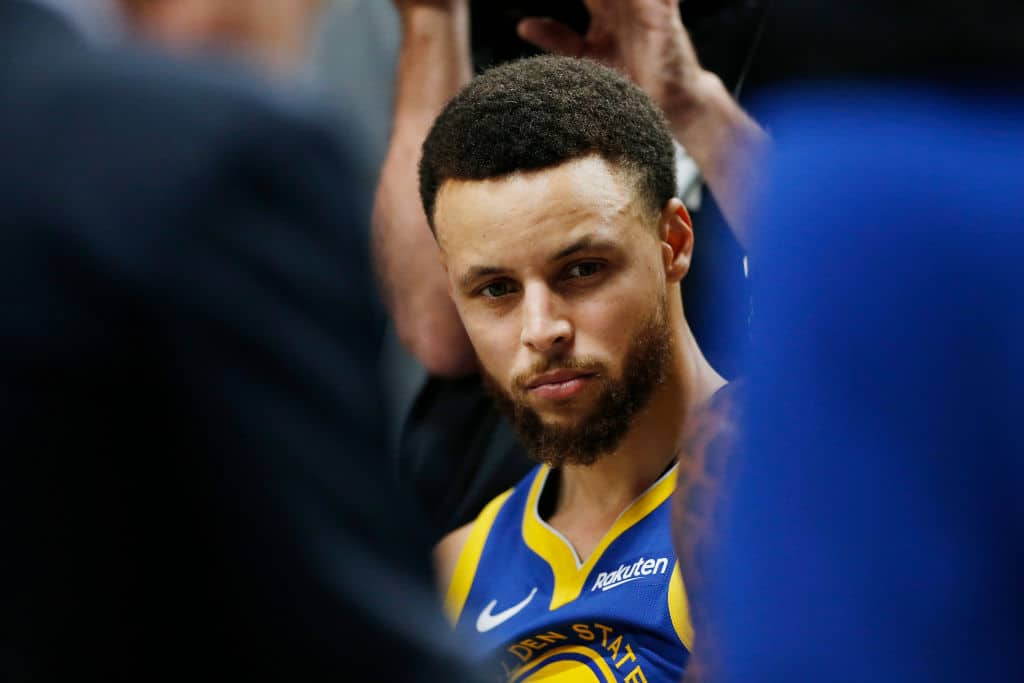 The season suspension has been particularly tough for the NBA teams. Keeping up with the spirit and coordination within players has become a task for the leaders. Well, Stephen Curry is no different.
The Warriors star is facing issues with connecting to his youngsters in the team. "It's been difficult," admitted Curry in an ESPN interview.
This season saw a huge Golden State Warriors downfall due to injuries. The departure of their main player, Kevin Durant also made a difference to the team dynamics. The franchise is looking to rebuild its team in such a transitional phase.
Curry mentioned how this time period has restricted the conversation and coordination of the team.
"We're in a very unique situation, we're so new to each other. So many new faces that this year was always about trying to get to know each other. The 'bridge year,' trying to get back on top. Obviously, with injuries and all the rest, so that flowed right into this suspension where it's been hard, to be honest."
Stephen Curry agrees it's difficult to be a rookie this season
The few hours in the gym were a time for 'natural conversation' for the team that doesn't exist now.
"The four to five to six hours we're at the gym, where it's just kind of natural conversation, and you start to get to know people over time, because you really can't force that stuff. And so that's kinda taken away. It's been difficult," Curry added.
The Warriors leader is not particularly satisfied with his contribution to keeping up with the young teammates.
"It's not just about putting talent together. It's about that chemistry and whatnot. So honestly, I haven't been doing a great job of it," Steph continued. "I can't imagine if I was a rookie coming into this league and trying to figure everything out, and you get hit with the postponement of the season."
The teams are trying their best to maintain or improve the bond between teammates ahead of the potential comeback of the season. Zoom calls were a common method used by the different teams in the league.
"The things we're trying to do now from a team perspective, having calls like this where we can ask — we don't even talk basketball, it's just 'Hey, what's going on?'" Curry said. "Do some workouts twice a week where everybody can at least be connected on that front, know we're doing the same stuff."
Even with the likes of Klay Thompson and Draymond Green, it has been a rough season for the Warriors. Still a mystery as to how the team will rejuvenate their old feats.