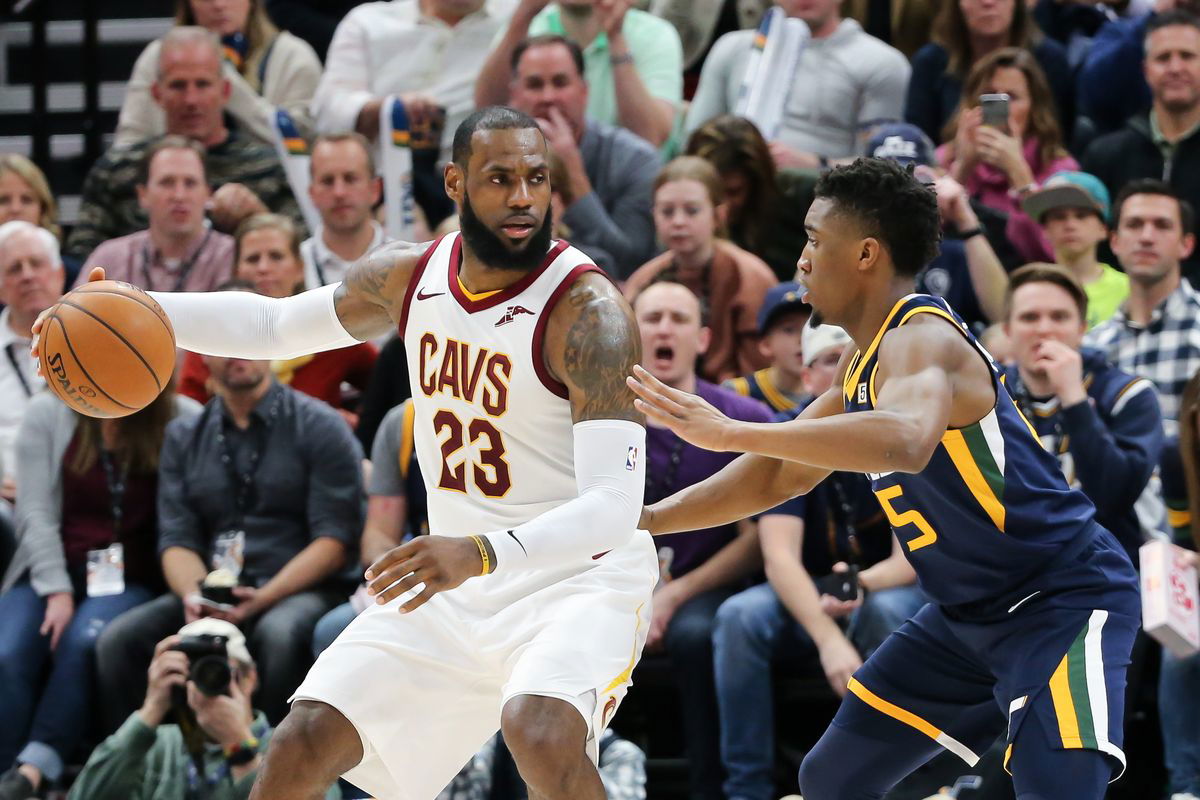 It's been a decade since LeBron James announced 'The Decision' of his career. Guess who was present to watch that event live? Utah guard, Donovan Mitchell.
LeBron James was drafted by the Cleveland Cavaliers in 2003 and ever since made a mark in the league. His free agency period ten years before became a talking point back then. Bulls, Knicks, Heat, and other franchises were looking to take up the opportunity of having James in their roster.
On ESPN's live telecast of a special show titled 'The Decision', LeBron announced his deal of going with the Miami Heat. A day before, Chris Bosh and Dwyane Wade had signed with them and now it was the 'Big Three'. The two stars on his side reduced the offensive load on LeBron.
The then two-time MVP attracted intense criticism and media scrutiny. A huge number of fans were disappointed because of the decision and especially the Knicks who were expecting him to play for them.
.@spidadmitchell was among those who witnessed @KingJames announce his decision to join the @MiamiHEAT in person 10 years ago 👀 pic.twitter.com/esIQzZSwGB

— ESPN (@espn) June 28, 2020
One kid who was in support of this was 13-year old Donovan Mitchell. He lived just a few miles down the road so he witnessed that event like any other fans. Mitchell told ESPN how he was waiting for LeBron to show up for almost two hours. And finally, when he did, Donovan felt he was the only one satisfied with the result.
Donovan Mitchell wanted LeBron James to go to Miami Heat
I wanted him to go to Miami at that point, I wanted him to get a ring," Mitchell told The Salt Lake Tribune. "I remember there were a lot of upset people there. There were a lot of Knicks fans, Greenwich being so close to New York and all. But it was definitely cool."
While many accused LeBron of being selfish in his decision to play with the big shots, Mitchell was happy with it. The year ahead, every media house, fans, and analysts commented on this major setback from LeBron.
He went on to win two back-to-back championships alongside Wade and Bosh. Each time being the Finals MVP, LeBron regained his reputation and respect in the game.
Recently, the 16-time NBA All-Star joined the Los Angeles Lakers alongside Anthony Davis. It's a pleasure to watch him lead the team to the top of the standings this season with some sensational performances. After 10 years of that one decision, will LeBron rejuvenate with a championship in Orlando?