"If the NBA's Finished, Let Us Know": Los Angeles Clippers Star Bashes NBA Officials for Lack of Transparency
Published 05/28/2020, 1:00 PM EDT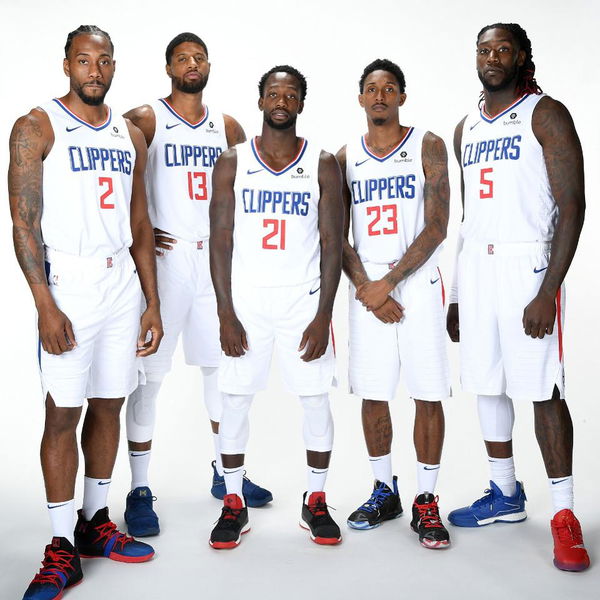 ---
---
The 2019-20 season took a disappointing turn after the league got suspended due to coronavirus pandemic. Rudy Gobert was tested positive and post that news, the hiatus struck the NBA. Recently, Los Angeles Clippers point guard, Patrick Beverley seemed quite put off with the lack of communication from the NBA regarding the potential return of the league.
ADVERTISEMENT
Article continues below this ad
Well, it's not just the fans who are miserable without NBA action. But those players also don't have much information about when they'll be playing next. This is surely some really poor communication on the organization's behalf.
Various rumors circled around the possibility of getting the players back to play. They seem to be talking to Disney in order to continue the season in Disney World. NBA commissioner, Adam Silver made several statements regarding the matter. Initially, nobody expected a league return. But recently, the chances of a season comeback look more clear.
ADVERTISEMENT
Article continues below this ad
Los Angeles Clippers is eagerly waiting to be informed about this NBA season's updates
Silver mentioned a few weeks back that the committee has 'all options on the table' for now. They are thinking of getting the sport back on the court without an audience. A specific term called 'bubble sites' is being used to define places where the NBA players will be allowed to resume practice.
Also, Beverley is not convinced of how the board is communicating. He feels it's a 'matter of respect' that the players should be informed about the forthcoming. Patrick told ESPN about what could have made it better.
ADVERTISEMENT
Article continues below this ad
"Communication. It's just sad that we gotta hear about things happening in our workplace and stuff like that via Twitter… If the NBA starts, if the NBA's finished, let us know. I challenge the NBA…" Beverley continued. "We feel like there should be a certain amount of respect that we should be knowing what's going on." 
Also, Patrick wants to be clear on the information and said, "We just wanna know can we hoop?" Clippers are running second in the standings after the Los Angeles Lakers. So, they must be eager to continue ahead. If the season did make it back on track, do you think Clippers are having an upper hand this time?
Watch This Story
Any updates on the season's return would be a relief to most of us as well. Fans are desperately waiting for some live NBA action. Moreover, let's see if at all it will happen and how the players will make a comeback along with the league.
ADVERTISEMENT
Article continues below this ad