Incredible Stats and Records Which Prove the Wizards Stint of Michael Jordan Was Heavily Underrated
Published 06/21/2020, 12:58 PM EDT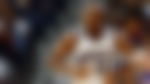 ---
---
When we look back at Michael Jordan as an NBA legend, his two years in Washington Wizards isn't a talking point ever. A lot of times it's considered an unnecessary part of his incredible career. But if we take a close peek at those final Jordan years, he was ruling the NBA at that time as well.
ADVERTISEMENT
Article continues below this ad
In 2001 Michael Jordan was back in the basketball business after his second retirement. The first season for the Wizards went a little patchy for him. Despite a knee injury, he averaged more than 22 points, 5 rebounds, and 5 assists per game in the 2001-02 season.
Jordan was among the best at that time as well. With new young players coming in the league, he was insane at the age of 40 years. In the last season of his career, Michael was among the only eleven players in the league who averaged at least 20 points, six rebounds, and 3.5 assists.
ADVERTISEMENT
Article continues below this ad
Even then he was making records and setting an example on the court. From the Wizards roster, he was the only one who played all 82 games of the season. The team finished at 37-45 in the season, way better than the previous years.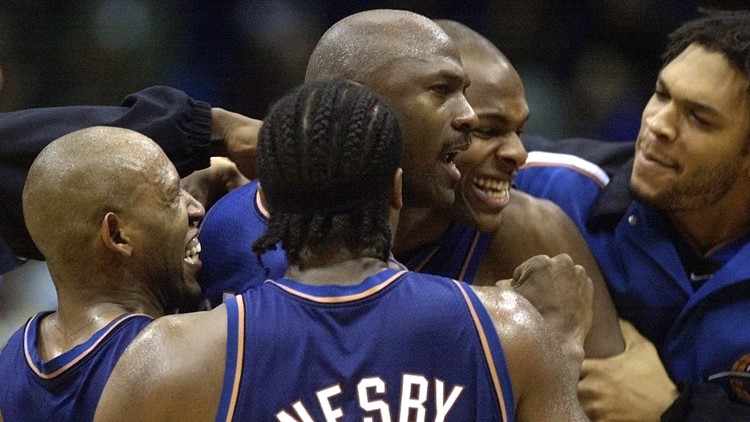 Michael Jordan was breaking records at the age of 40 years
In the 2002 season, Michael dropped three 40 or more point games that was more than Dirk Nowitski and Ray Allen who were touching the prime time of their career. In total in the two years with the Wizards, he had eight such games. The recent powerhouse players, Kawhi Leonard and Jimmy Butler hold six and five in their entire career respectively.
ADVERTISEMENT
Article continues below this ad
The six-time champion was shooting at a percentage of 50 from the field. Despite not being at the top of his career numbers, he was an asset to the team even then.
In the 90s when Chicago Bulls star was ruling the NBA world, his clutch shots formed a tremendous part of his career history. Even in his last two years of basketball, he grabbed such moments that are everlasting. In 2002, it was Wizards vs Cavaliers where MJ's team was behind by a point and 1.6 seconds were left. Michael hit a mid-range jumper right into the basket to win the game.
Many would remember that game in his first season with the Wizards. Jordan was dealing with an injury and after a rough phase he was back scoring 51 points against Charlotte Hornets. That's when he became the oldest player to join the 50-point club in NBA history.
ADVERTISEMENT
Article continues below this ad
Michael Jordan's game never weathered across 15 seasons of basketball. He gave sensational performances till the end of his legendary career. It's beautiful how he maintained his charisma after all those years of excellence.