Is Julius Randle the Highest Paid Knicks Player?
Published 05/24/2021, 11:21 AM EDT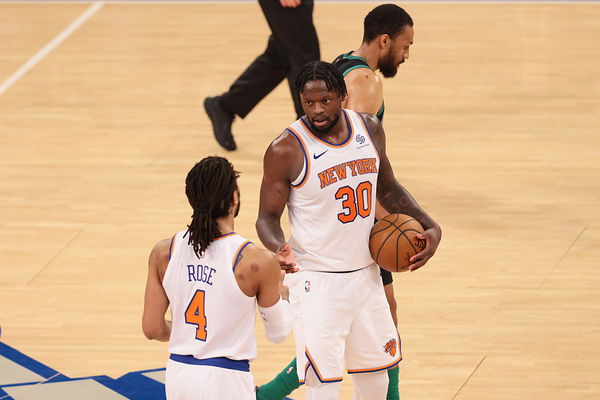 ---
---
The NBA community rarely achieves consensus on any issue, but it is safe to say that Julius Randle is being unanimously considered as the most improved player of the season. The power forward has taken the New York Knicks into the playoffs for the first time after 2013.
ADVERTISEMENT
Article continues below this ad
With RJ Barret and Nerlens Noel backing up Randle, the Knicks are matched up against the Atlanta Hawks in the playoffs. Even though they lost the first game, Randle will hope to take the Knicks to the next round.
While he becomes an unrestricted free agent after next year, Randle has a decision to make about his contract. He had stated earlier that he would love to continue playing for the New York Knicks until he retires.
ADVERTISEMENT
Article continues below this ad
With that in mind, it becomes imperative to analyze his current contract.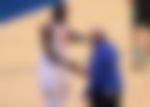 Julius Randle's existing contract with the Knicks
Under Tom Thibodeau, Randle has improved leaps and bounds this season while also being the favorite to win the league's most improved player award. Currently, he has 2 years left on his contract and earns about 18.9 million.
He is expected to earn 19.8 million for the next season if he is happy with his player option. But Randle had expressed that he wants to stay with the Knicks for his entire career and would want to sign a bumper contract.
Even though he is the Knicks' highest-paid player, Randle wants to stay with New York as he is ready to re-sign with them. He has also earned an incentive bonus of 940,000 dollars for appearing in the All-star game.
Randle has also signed an endorsement deal with Mountain Dew. The Knicks will be glad of Randle's performances and will want to offer him a max contract.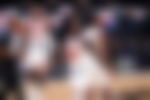 Randle's game in numbers
While being the most improved player for this season, Randle averages over 24.1 points, 10.2 rebounds, and over 6 assists per game. His mid-range shooting has improved while having a 41.1 shooting percentage beyond the arc.
Notably, he is a volume shooter with a good field goal efficiency as well. Likewise, he also uses his size to set up screens as it creates space for players to get decent looks.
ADVERTISEMENT
Article continues below this ad
Last season, the fans criticized him for not passing the ball to his teammates. But things have changed. His passing has improved significantly despite having 3.4 turnovers in a game.
Randle has also reduced the dependence on being assisted to score as he is more than capable of scoring buckets alone.
ADVERTISEMENT
Article continues below this ad
No one expected Randle to be the player he is now. But the significant improvement he is showing is because of coach Tom Thibodeau. Being a franchise player for the Knicks seem certain now, and they seem interested to tie him up for the future.