"It Was a Complete Chaos": Former San Antonio Spurs Player Lauds Team's Unity for 2014 Title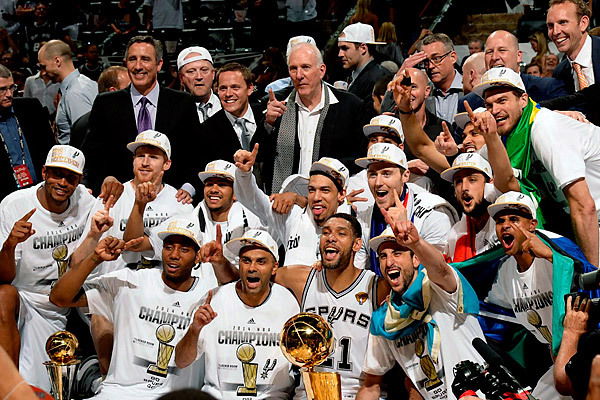 San Antonio Spurs ruled the 2000s with multiple NBA championships. But the last time we saw them lift the Larry O'Brien Championship Trophy was back in 2014.
Manu Ginobili remembers the time when they won the NBA finals in 2014. It was, as he stated, beautiful in different ways.
The Spurs roster had Tim Duncan, Marco Belinelli and Tony Parker in that season. The team recorded the season-highest of 62 wins. They met Oklahoma City Thunder in Western Conference finals and for the second consecutive time, Spurs were up against Miami Heat in the NBA finals.
Last title for San Antonio Spurs in their championship phase
Spurs won the 2014 title, by getting the better of Miami Heat 4-1 in the finals. Kawhi Leonard gave a tremendous performance and won the Finals MVP award. One of their star players, Ginobili recently opened up on 'Coffee Gang' show about how 'beautiful' that victory was for Spurs.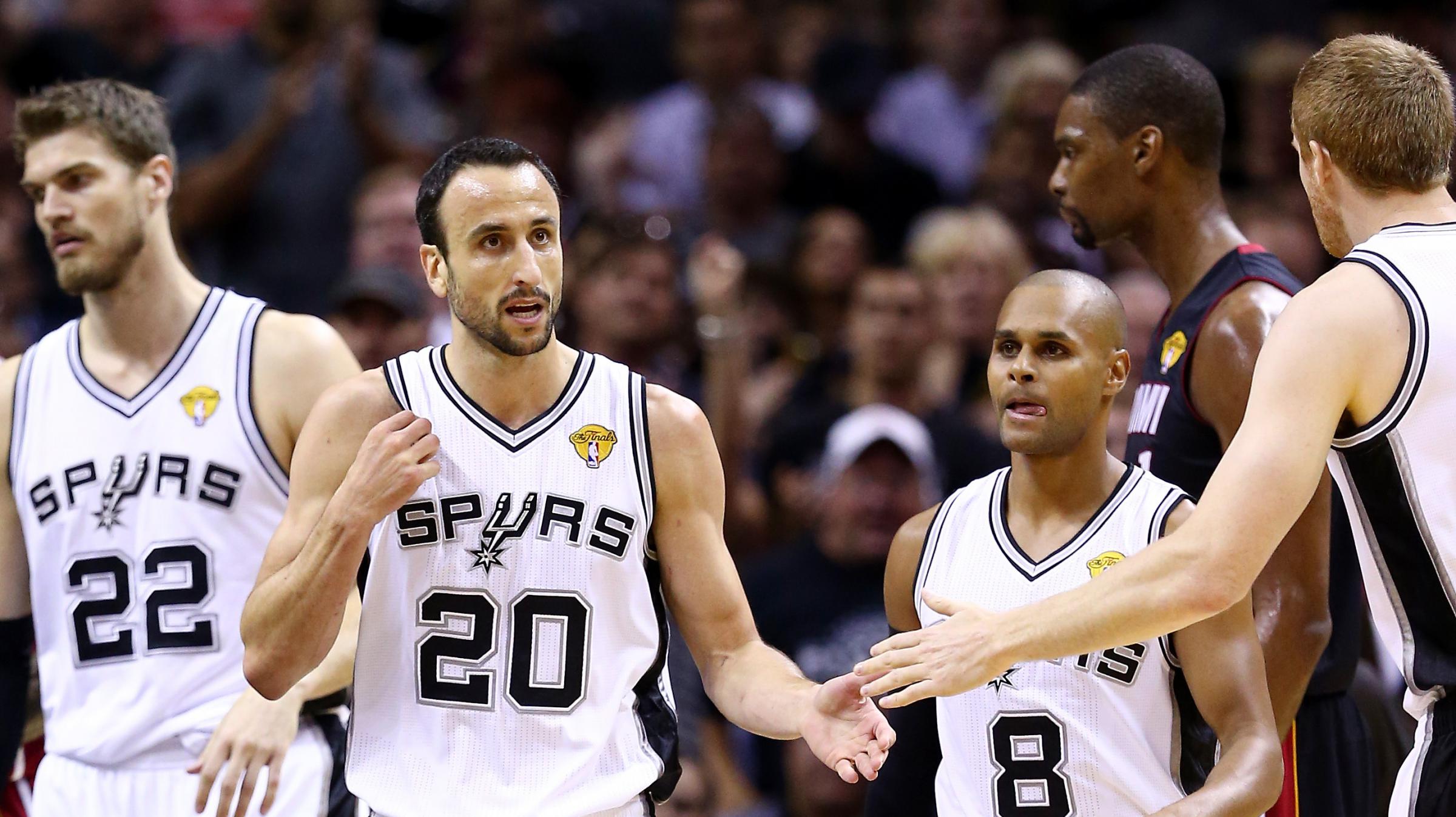 "It was complete chaos as we were running all over the place. We were having fun with (the ball) and it was so beautiful to watch," Manu mentioned. "We enjoyed the successes of our teammates and the end product was awesome." Indeed it was.
After a year, Belinelli left Spurs and Duncan retired in another couple of years. Spurs' 'Big Three' broke up and the franchise hasn't been able to get back to its glory days. That was the last time that Spurs had a title to their name.
Ginobili himself spent his entire NBA career for the Spurs. He is a four-time NBA champion and a two-time NBA All-Star. In the 2007-08 season, he was named the NBA Sixth Man of the Year.
Manu is one of the only two players to have won a EuroLeague title, an NBA championship, and an Olympic gold medal. The other one is Bill Bradley.
2014 wasn't one of his best seasons individually. He averaged a mere 12.3 PPG in the league but that championship meant a lot to him.
It's difficult to say when that phase would be back for the franchise. They lost all of their Big Three long back and haven't been able to generate that spark to go all the way again.