"Kobe Bryant Was the Sole Reason" Los Angeles Lakers Assistant Coach Reveals Inspiration Behind His NBA Career
Published 05/31/2020, 4:30 PM EDT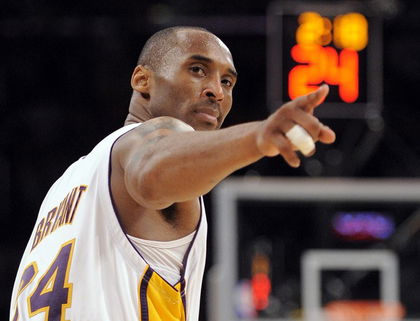 ---
---
Kobe Bryant bestows inspiration to thousands even after he is no more. Imagine what he must have provided each day when he was with us. Many extracted their dreams looking at Kobe, more so, even Lakers' assistant coach, Phil Handy is one of them.
ADVERTISEMENT
Article continues below this ad
When one of today's successful NBA coaches says, "NBA was not even in my mind", it's hard to believe. Well, it turns out to be true though. Phil wished to grow his own trading business rather than become a coach of one of the franchises.
Phil Handy never thought of entering the coaching business until it was for the Black Mamba. Initially, he had refused an offer made by Mike Brown to coach the Cleveland Cavaliers. But later, Lakers then assistant coach, Mike gave him the opportunity to be a player development coach for the Los Angeles Lakers.
ADVERTISEMENT
Article continues below this ad
The genuine segment of this entire scenario is how Phil doesn't take this for granted. He feels obliged that a person like Kobe inspired him to have a go at coaching a team.
Handy talked about this on 'Battle for LA Podcast' at length. If Kobe could have heard this today, he surely would have been grateful for those words.
"Kobe Bryant was the sole reason (became a coach in the NBA) because I initially had some other opportunities with several coaching staff, and I wasn't interested." Phil added, "That was the driving force for me in taking the opportunity to work for the Lakers. He was just a class act. He is the ultimate competitor."
Phil Handy owes his inspiration to Kobe Bryant extensively
The assistant coach seems mesmerized by having an opportunity to train Kobe Bryant.
ADVERTISEMENT
Article continues below this ad
"In the pursuit of wanting to be one of the best trainers in the industry. I looked at the opportunity of working and getting to know Kobe as the ultimate challenge because I didn't know him."
Phil expressed his immense respect for Kobe. He even addressed him as one like Michael Jordan. "He's (Kobe) one of those dudes that's cut from MJ's cloth."
Since the year Phil was asked to come to LA and work with Kobe, he never looked back. He went on to become the assistant coach for Cavaliers and trained LeBron James under his guidance. Moreover, he won an NBA championship with the franchise in 2016.
ADVERTISEMENT
Article continues below this ad
Phil is currently serving as an assistant coach for the Lakers. Yet again a player like LeBron is being polished by him. The man who never aspired to be one of the NBA coaches today is excelling in ways one can't imagine. Kobe Bryant was surely a magician.