Lakers' Star LeBron James Trolls Sports Publication for Undermining Chris Paul Led Thunder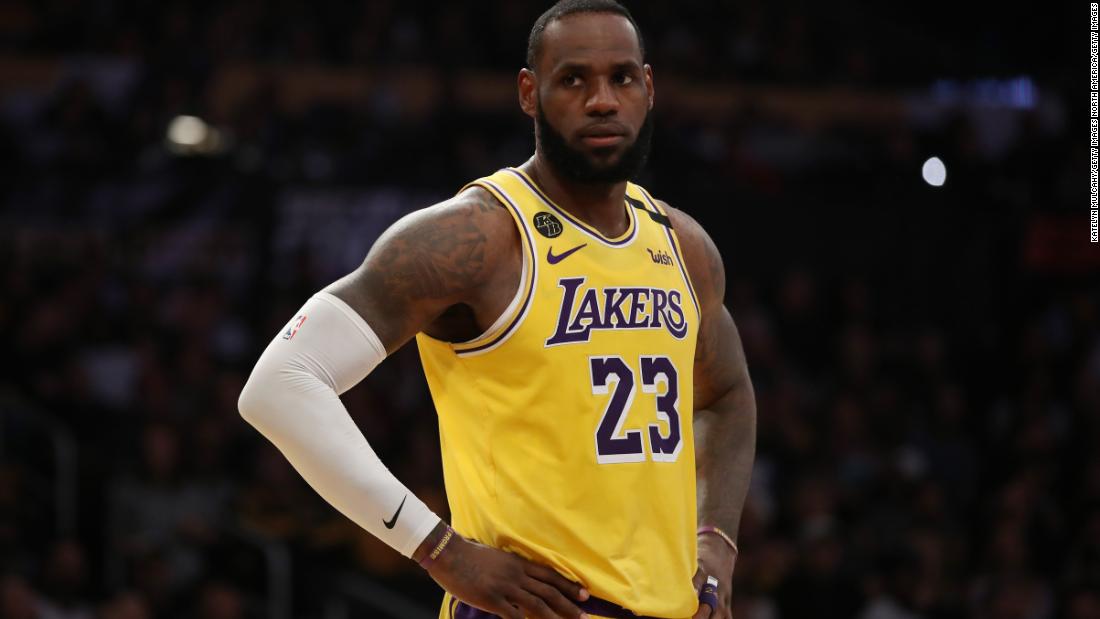 Fighting for the same title are two best friends from Western Conference, Chris Paul, and LeBron James. The two have a great equation off-court and have always extended their support for each other. Recently, we saw LeBron trolling a sports website, ESPN for making predictions on Thunder's small chances of making it to the playoffs.
Well, that prediction has gone way wrong.
Lebron's Los Angeles Lakers have already secured the first seed in the West but haven't had a good time in the bubble specifically. They have won 3 games out of 7 in Orlando and one seeding game yet to go against the Sacramento Kings. LeBron and Anthony Davis had fluctuating strong days on the court that has brought up a question on Lakers' survival in the playoffs.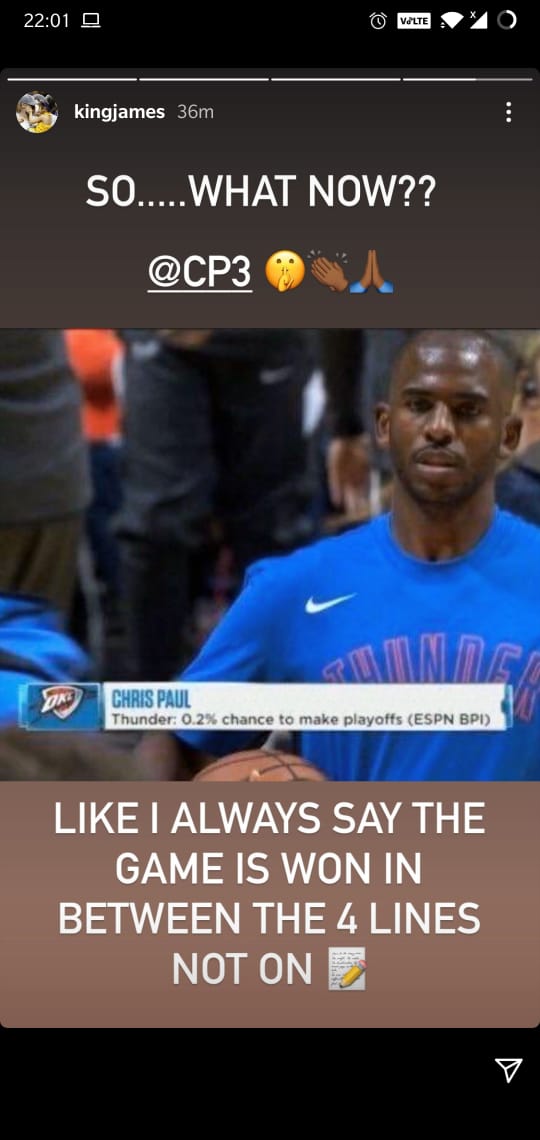 On the other hand, Oklahoma City Thunder has fought well for fourth place and confirmed their presence in the remaining season. Chris Paul has been on the go for his team despite the absence of starter Dennis Schroder.
Well, before the season got resumed, ESPN BPI predicted that Thunder had 0.2% chances of making it to playoffs. Who is laughing now?
Chris Paul himself trolled this statement once his team had stamped themselves in the league. It was after their victory over top-seeded Lakers that Paul made a comment on the same. "Where are we? I don't know, I don't know. I don't know if I can put a number on it," he said.
Lakers' star LeBron James puts up full support for his friend
The Thunder will be playing their last match before entering the next level of the season against the LA Clippers.
More than anybody, LeBron James also trolled that prediction by ESPN. He recently put up a story in support of his best friend Paul. The caption read, "So…what now? Like I always say the game is won in between the 4 lines, not on paper."
Yes, that statement has proved to be true. Thunder has made it, thus destroying the 99.8% chance of missing it.
It will be really interesting if these two big men will ever lock horns against each other in the playoffs. If so, who are you rooting for?
Get notified about breaking news and watch highlights on the go; join the Arena on NBA Hoops